Swine/growing pig specialized Multi-enzyme feed additive/chemical/agent
Basic Info
Model No.: Powder/granule/coated
Product Description
<
p align="center">
Growing Pig Specialized Multi-Enzyme
Growing pig specialized compound enzyme is a new type of compound enzyme preparation developed by Sichuan Habio Bioengineering Co., Ltd on the basis of growing pig's digestive physiology characteristics, Feed resources and current formula situation. It is produced through advanced liquid submerged fermentation and stabilizing treatment, containing various kinds of enzymes, degrading NSP in feed effectively, thus improving feed utilization and reducing cost dramatically.
Digestive Physiology Characteristics of Growing Pig
1. Chyme stays longer in acidic gastrointestinal tract of growing pig. Microorganisms existing in large intestine have certain fermentation ability.
2. Endogenous digestive enzymes of growing pig are enough due to the mature digestive tract, but non-starch polysaccharide (NSP) enzymes can not be secreted by growing pig, such as xylanase, Beta-glucanase, mannase, cellulose, etc.
3. Stress and abundant use of non-conventional feed raw materials tend towards the imbalance of micro-ecology environment in digestive tract and the shortage of endogenous digestive enzymes (e.g. protease, amylase). These finally cause the swine indigestion.
Feed Characteristics of Growing Pig
1. Material is relatively simple; usually it is corn-soybean meal feed.
2. Use of miscellaneous meals is lesser than poultry feed.
3. Great difference in material choice exists between large-scale farm households and free-range farmers.
4. Broad use of rice bran and wheat bran brings high content of NSP anti- nutritional factor.
Product Characteristics
1. Pertinence
Reasonably match proportion of different single enzyme according to the digestive physiology characteristic and formula status quo of pigwash, thus enhancing the utilization of non-conventional feed.
2. High efficiency
One of the main enzymes, xylanase, which contains endo-xylanse of high activity, can take effect more rapidly and decompose the substrates more thoroughly. Other Enzymes, through the optimum combination, also have high efficiency.
3. Advancement
Adopting advanced liquid submerged fermentation and stabilizing treatment with one-upped genetic engineering stain.
4. Stability
Compound enzyme has good stability during transportation and storage, high thermostability after coated processing and a smaller activity loss during pelleting.
Product Functions
1. High viscidity of viscous polysaccharide is the main factor to influence intestinal tract function of monogastric animal. NSP enzyme degrades NSP to lower the content viscosity of intestine and improve the digestibility and absorption of feed nutrients.
2. NSP is the main component of plant cell wall. Cells content (protein, starch and fat, etc.) can be completely liberated through wall-breaking by NSP compound enzyme, thus improving the nutrient digestibility.
3. NSP enzymes can degrade NSP of diet into oligosaccharides. Some oligosaccharides can participate in immune adjustment to enhance the immunity and health level of pigs.
4. Increasing utilization ratio of feed energy (digestible energy and metabolizable energy), reducing feed costs, and increasing use of non-conventional feed stuff, especially the proportion of miscellaneous meals.
Product Types
Products

Types

Main enzymes

Adding amounts(g/T)

Growing pig specialized Multi-enzyme

Corn-soybean meal

xylanase, mannanase, cellulase, pectinase

100

Miscellaneous meal

xylanase, cellulase, mannanase

Wheat

amylase, xylanase, cellulase, glucanase
There are 2 trials. If you are interested in this product, pls do not hesitate to contact me.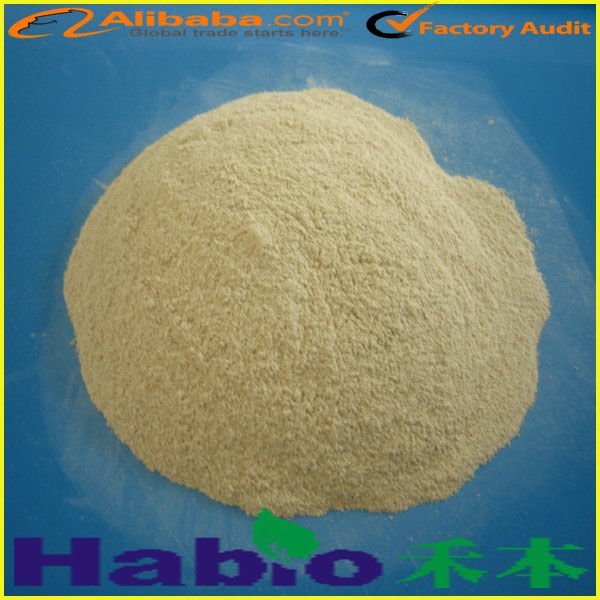 Product Categories : Feed Aplication > Growing Pig Specialized Multi-Enzyme