Factory Supply For Bread Baking Enzyme Glucose Oxidase
Product Description
<
div id="ali-anchor-AliPostDhMb-n5b1q" style="margin: 0px; padding: 8px 0px 0px; border: 0px; font-family: Arial, Helvetica; font-size: 12px; font-style: normal; font-weight: normal; line-height: 18px; vertical-align: baseline; word-wrap: break-word; color: #333333;" data-section="AliPostDhMb-n5b1q" data-section-title="Product Description">
1 Introduction

Glucose Oxidase is made from a fungal strain through cultivation and extraction technique. It is mainly used in flour and baking processing to hydrolyze glucose into gluconic acid and peroxide to improve dough and bread quality.
2 Specifications/ PHYSICAL AND CHEMICAL PROPERTIES
| | |
| --- | --- |
| Appearance | : Yellowish Powder |
| Odour | : Normal fermentation odour |
| Enzymatic Activity | : 2500U/g; 10,000U/g |
| pH: | : pH3.0~8.0, Optimum at 6.0 |
| Temperature: | : Under 60℃ |
3 DEFINITION OF UNIT
1 unit of Glucose Oxidase equals to the amount of enzyme, which hydrolyzes 1umolβ-D-glucose to D-gluconic acid and peroxide in 1 min. at 30℃ and pH6.0.
4 Effect

1.Improve the operational performance of dough;
2. Improve the stability of dough;
3. Improve the inflation rapidity and quality of bread.
4. Impove the livestocks' digestive ability 
5 Dosage
The recommended dosage is 0.2-4g/100kg(2-40 ppm). The optimum dosage depends on the quality of flour.
6 Safety
Enzyme preparations belong to protein, which may induce sensitization and cause allergic type reactions in sensitized individuals. Prolonged contact may cause minor irritation for skin, eyes or mucous membrane of nose, so any direct contiguity with human body should be avoided. If irritation or allergic response for skin or eyes develops, consult a doctor.

Solid enzyme:25kg/Kraft-bag or 20kg/Barrel; 
Liquid enzyme:30kg/Plastic Plastic barrel or 225kg/Plastic barrel.
Store in original package under sealed, room temperature condition for 12 months to solid form, and 6 months to liquid form (less than 25 ℃).
Avoid to be exposed to the sun, rain, high temperature and high humidity. 
What we offer our customers, besides good quality and low prices, is expertise, service, custom-tailored-advice and logistic support. Welcome to contact with us in case of any need.
Basic information: Habio was established in 2002, located in Mianyang, Sichuan Province, China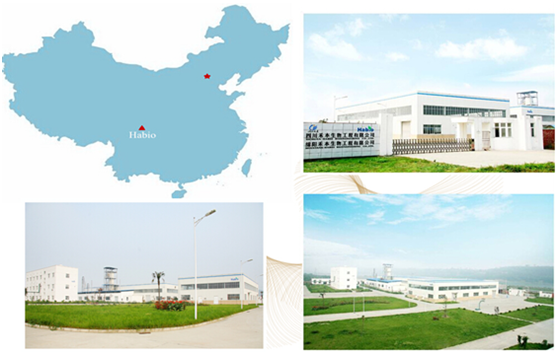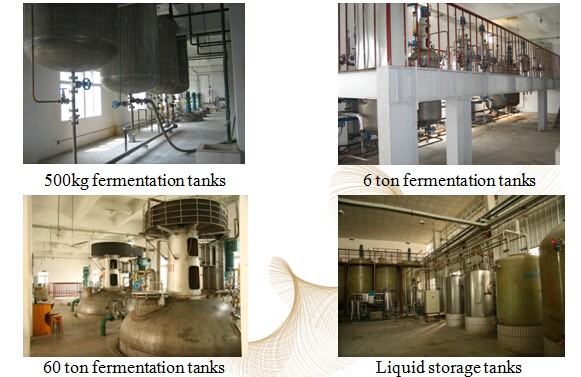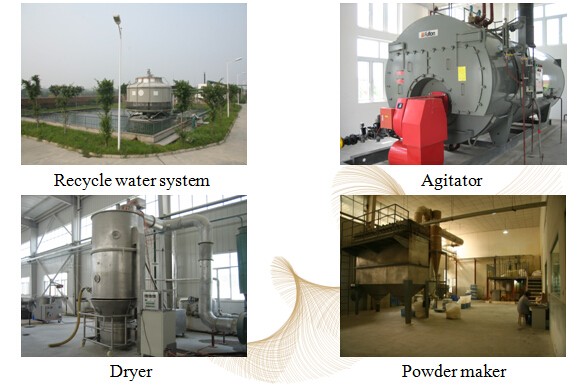 Main Product: Phytase, thermostabilty phytase, Lipase, Cellulase, Xylanase, Beta-mannanase, Beta-glucanase, Alpha-galactosidase, Protease, Pectinase,  Alpha-amylase, Catalase, Glucose oxidase, Multi-enzymes etc., for food, Feed, and industrial grade.
Quality Certificate: ISO 9001-2008, ISO22000, HACCP, FAMI-QS, FDA etc.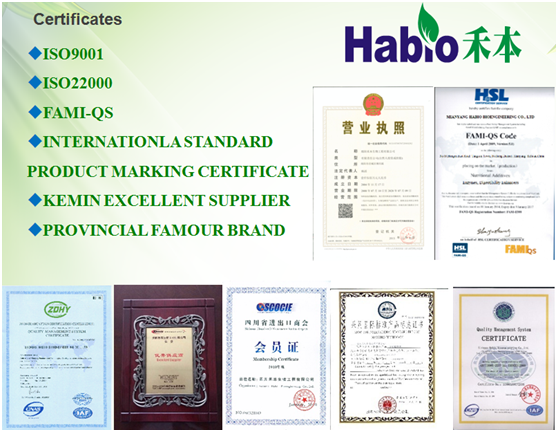 Habio adheres to the aim of "using science and technology to create a new elevation," willing to provide our customers with safe, high-efficient feed additive products and perfect technical support, in the hope of bringing customer significant economic benefits. 

Product Categories : Food Aplication > Habio Bakery Enzyme