Basic Info
Model No.: Food Grade Powder
Product Description
<
p style="text-align: center;">
Food Grade Xylanase for Baking and Flour Improver
Brief Introduction of xylan 
Xylan is a kind of polysaccharide, which widely exists in plant. It plays very important role of the cell wall and plant structure tissue. As one of the important part of hemicellulose, xylan always combined with cellulose, xylogen and the others in forms of compounds existing in plant. In bakery , it can improve the internal structure of the dough, enlarge the dough volume and increase the whiteness and appearance of the bread.
Function of xylanase
1. Improved flavor and tast
2. Extended shelf life
3. Enhanced dough stability
4. Improved softness and crust color
5. Excellent crumb structure, volume and visual appeal
Property of xylanase

Enzyme Activity: 20,000 U/g
Definition of enzyme activity: One unite (U) of xylanase is defined as the quantity of enzyme, which liberates 1μmol of reducing sugar from 5.0mmol/L xylan solution at 37℃ and pH5.5 in 1min.
Effective pH Range: 4.5 – 7.5, optimal pH: 5.5
Effective temperature Range: 45 – 65℃ , optimal temperature: 50℃
Dosage of xylanase
The recommend dosage is around 1-10ppm (0.1-1g/100kg flour), the dosage could be adjusted base on different flour.
Package:
25kg/bag or 20kg/fiber drum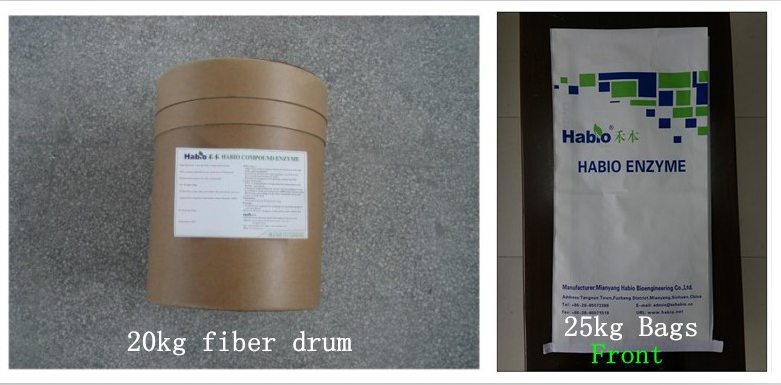 Storage of Xylanase
Store in original package under sealed, room temperature condition for 12 months to solid form. Avoid to be exposed to the sun, rain, high temperature and high humidity.
Factory & Certification of Xylanase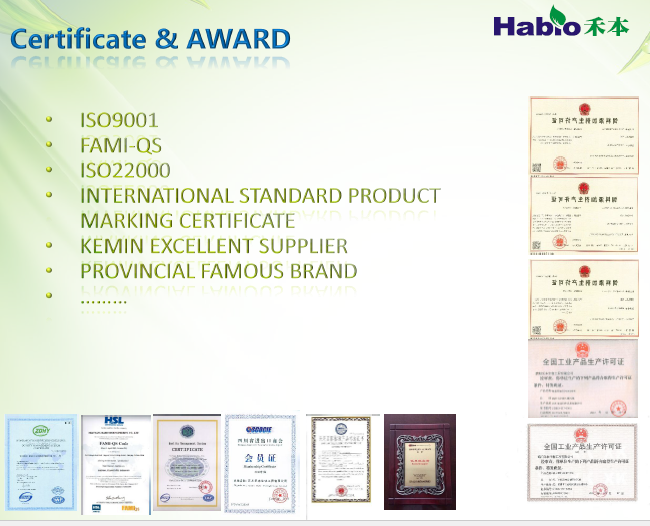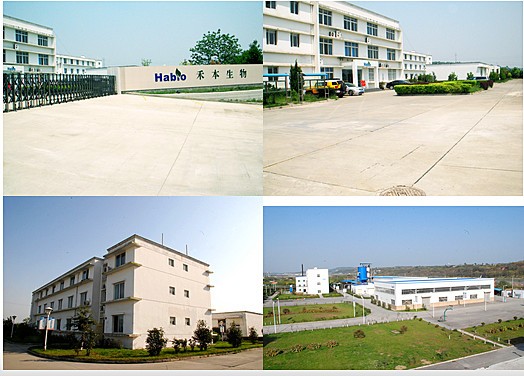 Technical Service
Offer Xylanase usage formula, enzyme activity test and related product technical service to ensure the using result.
Mianyang Habio Bioengineering Co., Ltd.
Production Base: Economic Development Zone, Mianyang, Sichuan, PRC
Telephone: +86-816-2841125              Fax: +86-816-2841928
Zip Code:621000
Please contact Davis for details.
Skype: davis.wang87

Product Categories : Food Aplication > Habio Bakery Enzyme