animal feed additive enzyme/ Habio acid beta-mannanase
Basic Info
Model No.: powder/granule/liquid
Product Description
<
p style="border: 0px; font-family: Arial, Helvetica; line-height: 18px; vertical-align: baseline; word-wrap: break-word; color: #333333; text-align: center;">
Habio Acid Beta-Mannanase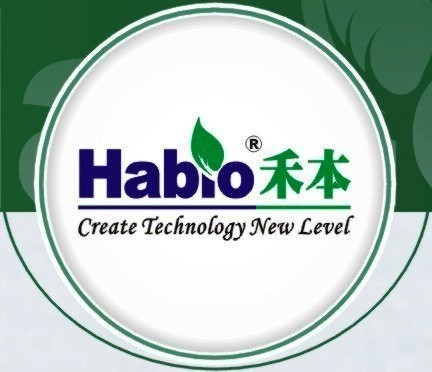 Habio Characteristics
acid-resistance    
thermostable natively  
high enzyme activity   
Definition of Activity
One unit of (U) of beta-mannanase is defined as the quantity of enzyme, which liberate 1μmol reducing sugar per minute from 3mg/mL mannan solution at 37℃, pH5.5.
Functions of Habio Mannanase Enzyme
specially hydrolyze the glucosidic bond into the beta-manna 
release the oligosaccharide
remove the anti-nutrition factor
improve the digestibility
increase the Feed energy
reduce the cultivation pollution
Specification and Application
Specification

Enzyme Activity

Application

Powder

1000-50000U/g;

Based on the 5,000U/g,the recommend dosage is 60-100g if the meal≥20%; the recommend dosage is 30-60g if the meal<20%.

Granule

Liquid

1000-20000U/mL;
 Package of Habio Acid Beta-Mannanase Enzyme:

Solid acid beta-mannanase : 25kg/Kraft-bag or 20kg/Barrel; 
Liquid acid beta-mannanase: 30kg/Plastic barrel or 225kg/Plastic barrel.
Basic information: Habio was established in 2002, located in Mianyang, Sichuan Province, China  
Qualitiy Certificate: ISO 9001-2008, ISO22000, HACCP, FAMI-QS etc.
Cooperation Partner: Kenmin Industry, Cargill Feed, Greatwall, SAMSUNG, LG etc.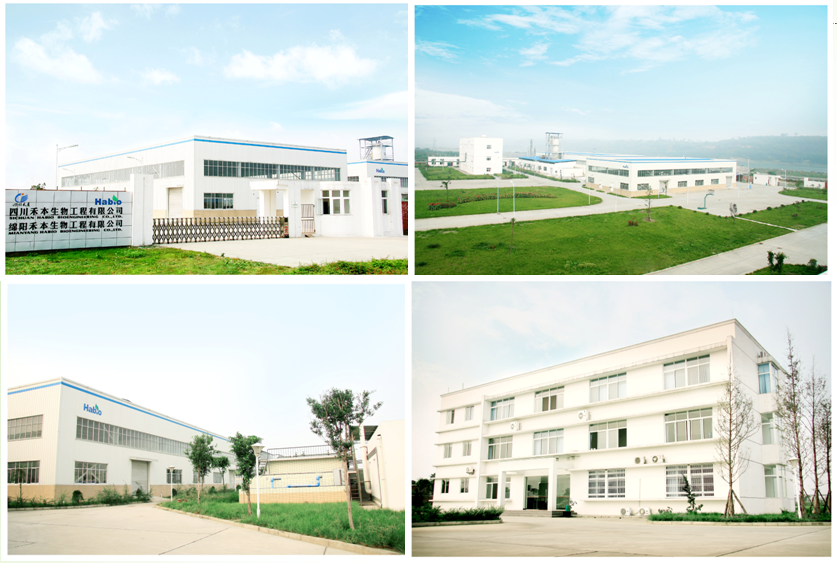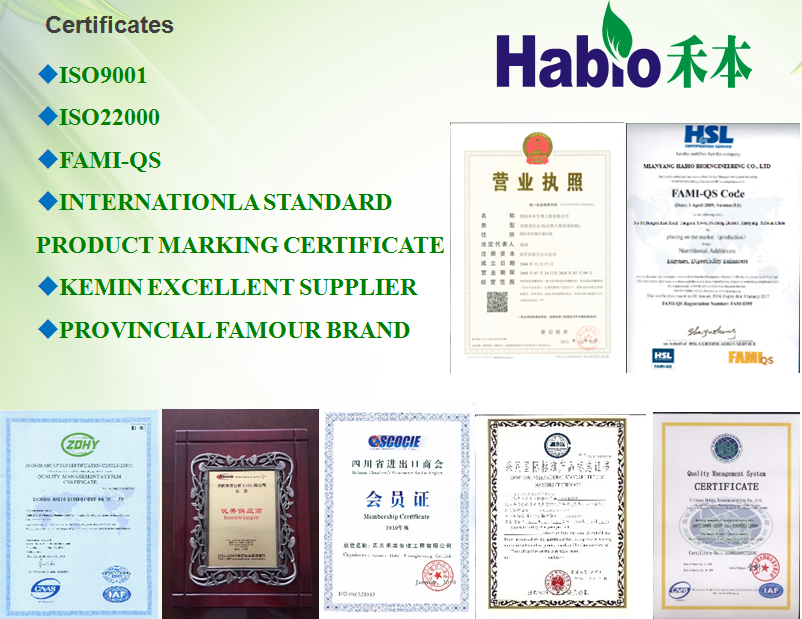 For more information, feel free to contact Ida Huang.
Habio is looking forward to the cooperation with you.

Product Categories : Feed Aplication > Habio Beta-Mannanase