Enzyme Manufacturer Supply Lipase Enzyme for Chicken/Poultry/Pig Feed-additive
Basic Info
Model No.: Powder/Granule/Liquid
Product Description
<
p style="word-wrap: break-word; font-family: arial; font-size: inherit; font-style: inherit; line-height: inherit; border: 0px; vertical-align: baseline;">
 Supply Lipase Enzyme for Chicken/Poultry/PIg Feed-additive
HABIO, it means "Happy  Biology".
 *  15years manufacturing feed enzymes experience since 2002. 
 *  8000-9000 metric ton per year fermentation volume and produce capacity  more than 25000 metric ton per year different enzyme.
 *   Annual revenue about 15million USD, expot sales is occupied 45%.
 *   11 types of single enzymes produced from more than 70types of  strains  including:Phytase,cellulase,xylanase,Beta-glucanase,beta-mannanase,Alpha-galactosidase,lipase,catalase protease,amylase,glucose oxidase and multi-enzymes,applying in feed industry,food,textile,detergent,paper,brew industrial and so on.
 *   Enzyme Formulation: powder,micro-granule,granule,coated granule,liquid,immobilized-granule.
 *   Grade of Enzyme: industrial,feed,food.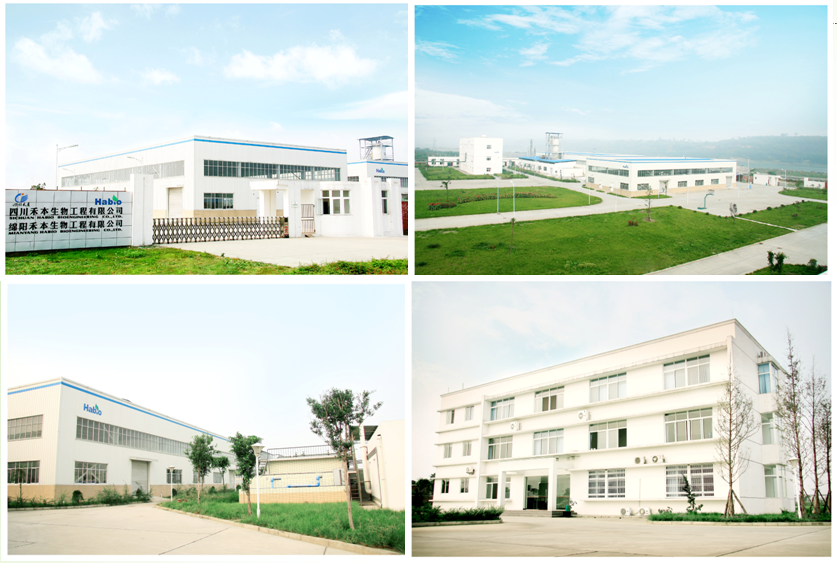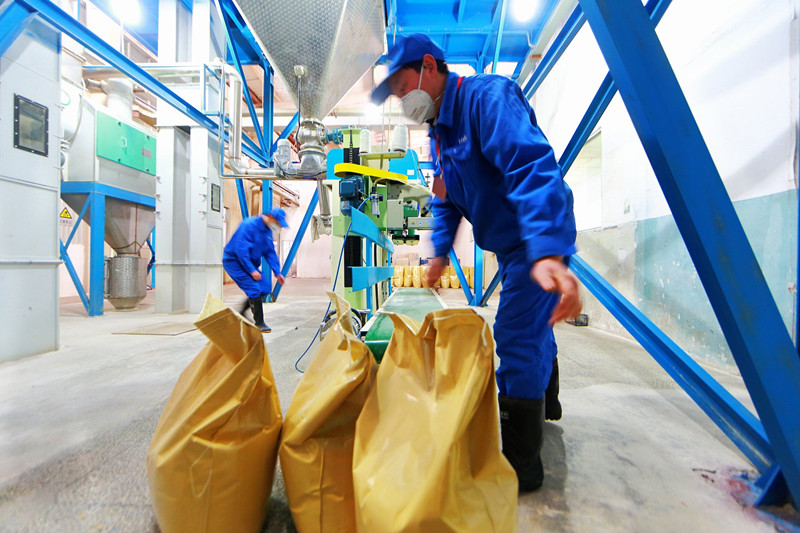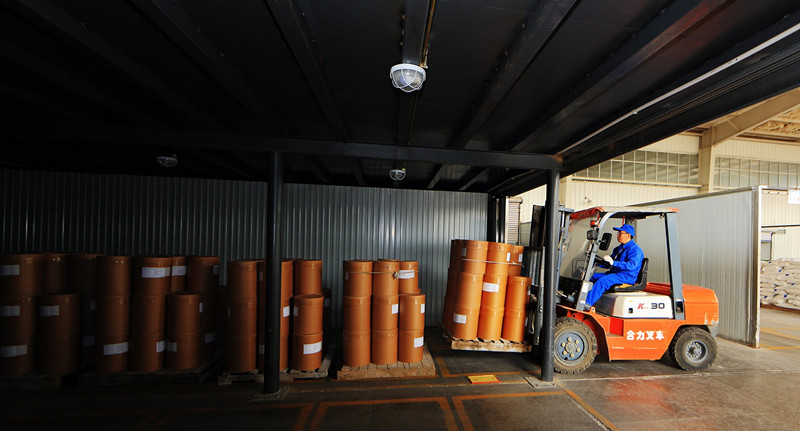 Products Certification
 ISO9001-2008
 ISO22000
 FAM-QS
 HACCP
 INTERNATION STANDARD PRODUCT MARKING
 KEMIN EXCELLENT SUPPLIER  PROVINCIAL  FAMOUS BRAND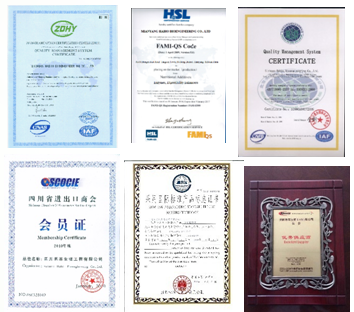 Lipozyme is the specialized enzyme product positioned on solving digestion and utilization efficiency of feed fat all sidedly. It's developed by Sichuan Habio Bioengineering Co., Ltd with bioengineering leading technologies and core processing technique. Lipozyme adopts biochemical enzymatic reaction, innovated traditional physical process of digestion and utilization, promote digestive and utilized rate-limiting step of feed fat under precondition of stable under thermal and acidic enviroment.
Charactors of Lipozyme:
1 Lipozyme adopt biochemical enzymatic reaction style to promote utilization efficiency of fat and extra fat in feed stuff, optimize feed formula, lower costs and improve feed quality.
2 Lipozyme improves animal digestive and absorptive system environmentally friendly. The heavy burdens of digestive system will be reduced because fat is digested and utilized more efficiently. By this way, it reduces multiple diseases that may be induced by digestive and absorptive obstacles.
3 The HTHP (high temperature high pressure) environment is the main obstacle to service efficiency of enzyme preparation in feed processing. Habimodern biotechnologies can ensure Lipozyme biological action and superiority of enzyme.
4 Habio has top liquid submerged fermentation and advanced post-process technology, which fully eliminate the safety risk of unstable quality by making the Lipozyme stable under acidic and hot circumstance.
(1) Manufacturing technique schematic diagram of Habio Lipozyme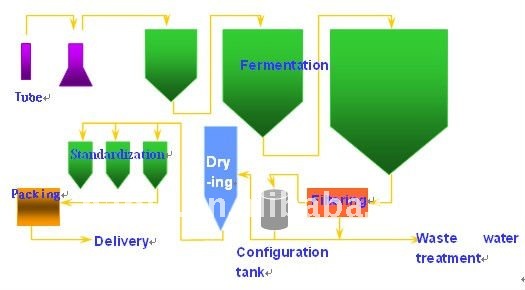 (2) Storage stability of Lipozyme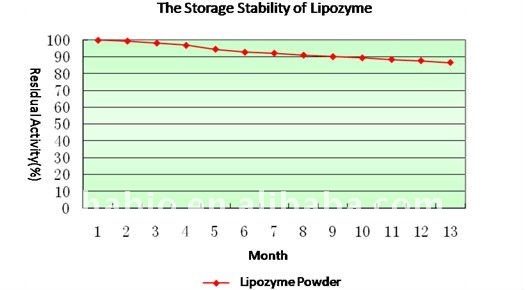 (3) Influences of high temperature and high humidity to Lipozyme: broad range of temperature and activity, excellent thermostability, more than 85% activity residual rate after 85°C pelleting process.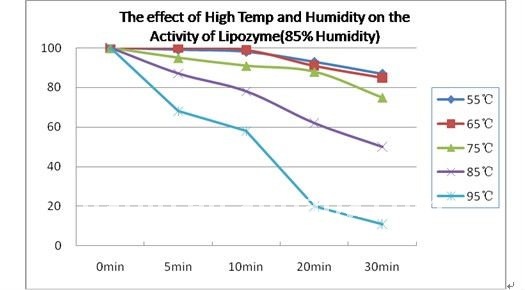 (4)  pH curve of Lipozyme: wide range of pH, higher activity under pH range from 3 to 11, have better function in animal digestive tract.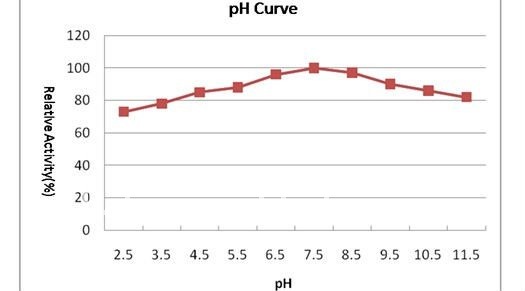 Specification and Usage 

 

 

Name

        Lipozyme

Animal Type

Broiler,egg-layer and duck

Piglet

Usage

Applicable to weanling piglet, piglet, poultry, aquatic livestock and ruminant etc. Recommended additive amount: 200g/T in complete feed. (GBT 23535-2009)

 

 

 

 

 

 

 
Usage is based on actual producing condition:

1,Direct adding: Add 200g Lipozyme per metric ton into complete feed directly on the basis of original formula.
2,Formulation method: Change the content of raw materials and reduce the metabolic energy (50Kcal) of formula, then add 200g Lipozyme, thus reduce the formula cost while equaling with or exceeding the feed effect of the original formula.
Package and Storage
Packaging:  25kg/ compound bags
Original package,store under sealed condition and less than 25°C for 12 months
Avoid to be exposed to the sun, rain, high temperature and high humidity
Technical support
Supply Lipozyme formula, activity test and other technical service related to the product to ensure high efficiency.
Sales Network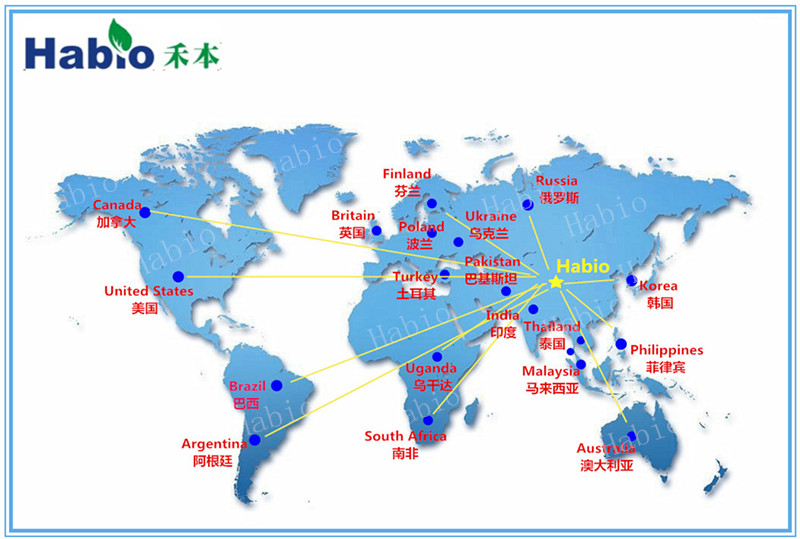 Exhibitions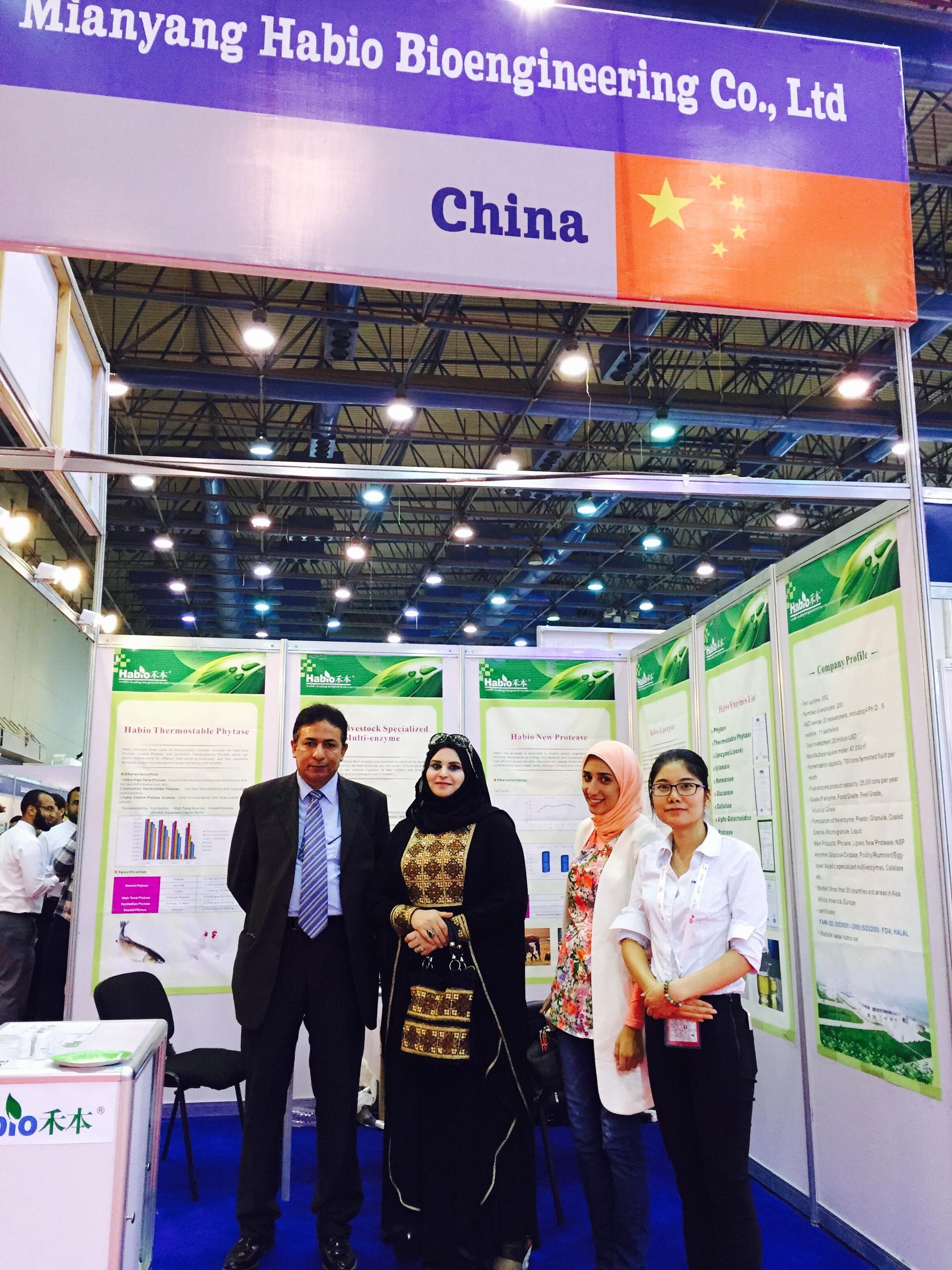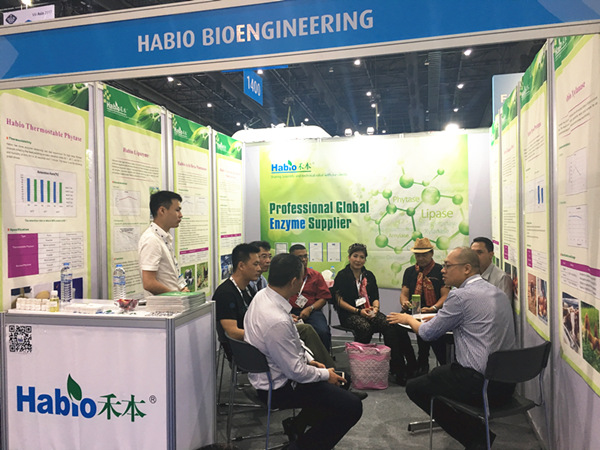 We are your resistent supplier offering high-efficiency solutions to feed fat.
Product Categories : Feed Aplication > Habio Lipozyme