sell wastewater treatment processing auxiliary catalase
Basic Info
Model No.: 50000u/g, 200000u/g
Product Description
<
p align="center">
Habio Catalase
Habio catalase is developed by Mianyang Habio Bioengineering Co., Ltd. with modern genetic engineering technology, microbial fermentation technology, and advanced post processing techniques. Habio catalase can high efficiently catalyze hydrogen peroxide (aquae hydrogenii dioxidi) to decompose into oxygen and water. It is widely used in removing hydrogen peroxide that exists in textile, paper, electronics, food industry, etc. It largely saves water resource and lowers energy consumption.
Definition of Activity
One catalase unit (U) is defined as the amount of enzyme which liberates 1μmol hydrogen peroxide per minute at 30°C, pH6.8.
Characteristics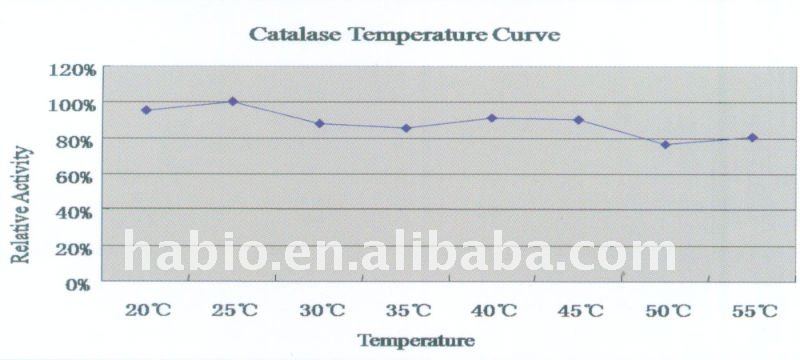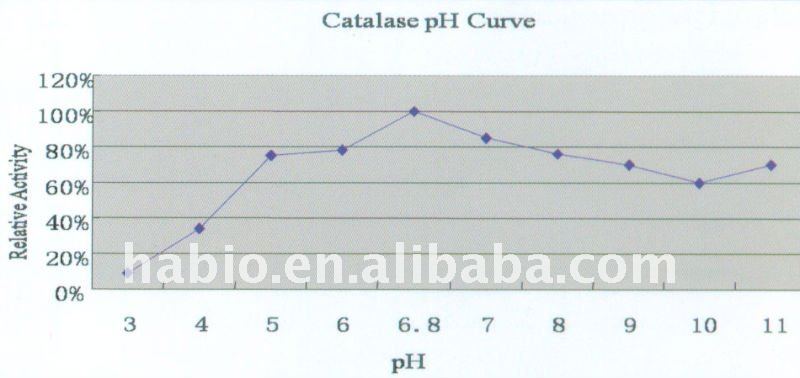 1. Exclusive microbial fermentation, good stability, high efficiency.
2. A broad temperature range of activity, excellent thermostability and high enzyme activity at 15 to 60 degree celsius.
3 A wide pH range of activity. High enzyme activity under pH 3 to 10, adapt to different industries.
4 High purity without impurities, good storage stability, convenient for transportation and storage.
Functions
1 Textile Industry: to remove hydrogen peroxide after bleaching and before dyeing, saving water, energy and time, not damaging the fibers and dyes, and do not pollute the environment.
2 Papermaking Industry: monitoring and optimizing the amount of hydrogen peroxide in bleaching process, degrading residual hydrogen peroxide after the bleaching.
3 Electronics Industry: to remove hydrogen peroxide after eroding germanium, silicon transistors and semiconductor components; saving water, energy and time.
4 Food Industry: to remove residual hydrogen peroxide after using is as bleacher, oxidation, starch denaturant and preservative in food processing; can be used for eliminating the special odor of hydrogen peroxide caused by ultraviolet irradiation in production of milk, egg products, cheese and other products; also used as leavening agent of baking food.
5 Hydrogen peroxide decomposition also applicable to other industries.
Accessory 1: The recommended usage amount of catalase (50000U/ml) for processing 1 ton of different concentration of H2O2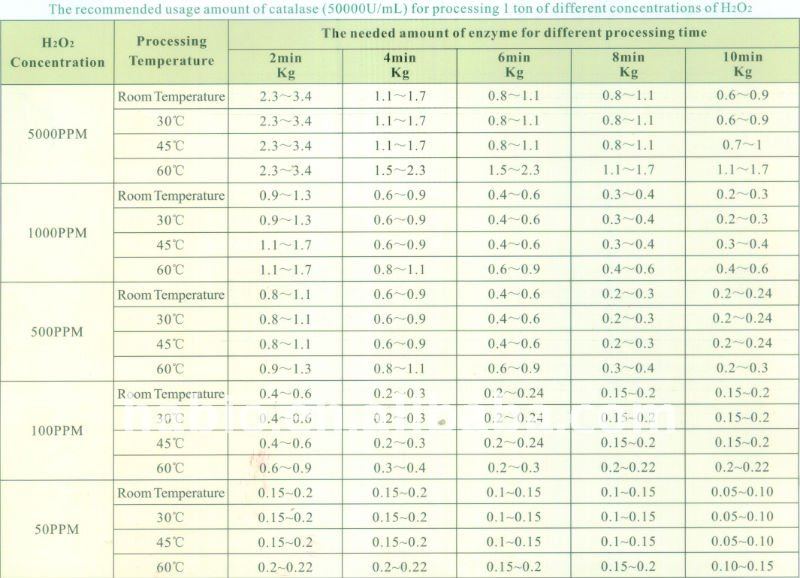 Table 1: The residual hydrogen peroxide level of enzymatic treatment technology contrasted with the traditional technology
Table 2: The cost of enzymatic treatment contrasted with the traditional process. (Exchange rate set at 1 USD:6.39RMB.)

Packing and Storage
Packaging: 30kg/barrel or 230kg/barrel.
Avoid to be exposed to the sun, store under low temperature and dry place.
Technical Service
Supply lipase formula, activity test and other technical service related to the product to ensure high efficiency.
Product Categories : Other Enzymes