Basic Info
Model No.: Powder/Granule/Coated granule
Product Description
<
p align="center">
Habio Growing Pig Compound Enzyme

Growing Pig Specialized Multi-Enzyme is produced by Mianyang bio-engineering Co., LTD, based on characteristic of digestive physiology, Feed resources on growing pig and current feed formulation; it adopts advanced genetic engineering technology and advanced liquid fermentation and stabilizing treatment. This product has abounded enzyme, thus degrading NSP in feed effectively, improving feed utilization and reducing cost.
Product characteristics
1. Pertinence
Especially according to the digestive physiology characteristic of growing pig, reasonably match the proportion of different single enzyme, thus enhancing the utilization of feed.
2. High efficiency
One of the main enzymes, xylanase, which contain endonucleases of higher activity, can take effect thoroughly; Other Enzymes, thorough the optimum combination, also have high efficiency.
3. Advancement
Using genetic engineering with advanced technology, advanced liquid fermentation and stabilizing treatment.
4. Stability
Enzymes have high stability in the process of transportation and storage; Multi-enzyme has broad Temperature Compatibility after packet processing and during granulating process, the enzyme activity still remains high. 
Product function
1. High viscidity cohesive polysaccharide is the main factor to influence the intestinal tract function of monogastric animal; NSP enzyme degrades NSP,lower the viscosity of intestinal content, improving digestibility and absorption of feed nutrient.  
2. NSP is the main component of plant cell wall; NSPS enzyme make protein, starch and fat, etc cells content completely liberate, improving nutrient digestibility through damaging and breaking cell wall.
3. NSPS enzymes in the diet can degrade NSP into obigose, some of which can participate in immune adjustment, thus enhancing immunity and healthy level of pigs.
4. Raise digesting, metabolic energy utilization efficiency, reducing feed costs, increasing use of raw non-conventional feed, especially the dosage of miscellaneous meals.
Applications and usage
Usage method is based on actual production condition:
1. Direct adding: adding 100g growing pig specialized multi-enzyme directly per ton on the basis of the original formula
2. Formulation method:
Adjusting the original material breed (just as increasing the volume of unconventional material) or the dosage of raw material to reduce the nutrient concentration, then adding growing pig specialized multi-enzyme, thus making the enzyme adding formula cheaper than that of the original one, and achieving or exceeding the original formula feed effect.
Packaging and storage
Sealed in paper compound bag; 25kg/bag;
The original packaging, 25 °C below, can be stored under sealed conditions for 12 months;
Storage should be avoided in the sun, rain, high temperature, and high humidity.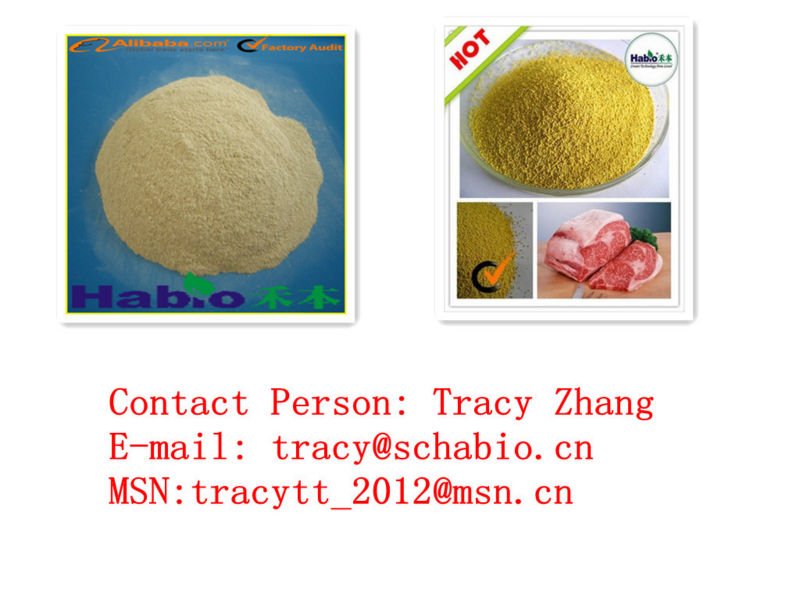 If you want more product details and formula data, do not hesitate to contact us.
Product Categories : Other Enzymes