Product Description
<
div id="ali-anchor-AliPostDhMb-dw6bb" style="padding-top: 8px;" data-section="AliPostDhMb-dw6bb" data-section-title="Product Description">
Habio Aquatic Specialized Multi-enzyme
Aquatic Specialized Multi-enzyme is developed by Habio and produced with advanced genetic engineering bacterium, advanced liquid subsurface fermentation and stabilization treatment, according to the aquatic animal's physiological properties and the characteristics of the aquatic Feed processing .The aquatic specialized multi-enzyme has high activity, high stability, abundant enzymes, good effect in degrading NSP and greatly increasing digestion and absorption of aquatic animals, etc.
The digestive Characteristics of aquatic animals
1.The aquatic animals(specially the omnivorous fishand Vegetarian fish)  are Short of the digestive tract, They do not have enough protease, lipase and endogenous enzymes
2.Aquatic animals belong to poikilotherm,their body temperature is seriously interfere with the water temperature and lower than the terrestrial animal average temperature 37℃.This causes the enzyme activity is very low
3.The fish and other aquatic animal Fodder have much protein and fat. Considering the cost, the proportion of animal-bone proteins such as soybean meal , miscellaneous meals etc. are larger than other additives, which cause the fodder have more hemi cellulose and cellulose.All these factors will reduce the digestion of feed nutrient.
4. The temperature of fish bait processing is usually above 90 ℃, and most enzymes are difficult to maintain a high activity in this condition.
1.Wide range of temperatures. It has high enzyme activity at 20℃-30℃.
2.The aquatic specialized multi-enzyme PH is neutral. Enzyme activity can be kept at a very high level around PH 6-8.It is more easier to be digested in the aquatic's digestive tract.
3.The coated aquatic specialized multi-enzyme can keep a very high activity at high temperature, even at 95℃ in 5 minutes.
4. Optimization of genetic engineering bacteria fermentation, Advanced liquid subsurface fermentation and post-processing, High stability, High efficiency
1. Improving aquatic animals' digestion and absorption of feed nutrients
2. Increasing the amount of unconventional feed such as  rapeseed meal ,cottonseed meal, thus reducing feed formula costs.
3. Reducing raw materials quality difference between different batches and stabilizing the feed quality.
4. Reducing the output of nitrogen and phosphorus to protect the water, thus reducing the incidence of aquatic animals.
Name

Type

Main Enzymes

Adding amounts(g/T)

  Aquatic Specialized Multi-enzyme

Coated

Protease, Lipase, Xylanase ,Cellulase, Glucanase, Mannanase,α-Galactosidase

This product apply to seawater and freshwater fish diet, adding 200 g or 200 ml /Ton in complete feed

Liquid
Solid products:
25kg/Kraft-bag or 20kg/Barrel;

Liquid products:
30kg/Plastic barrel or 225kg/Plastic barrel.


M
ianyang
Habio Bioengineering Co., Ltd
.
                                                  Tangxun Town, Fucheng District, Mianyang, Sichuan, P.R.C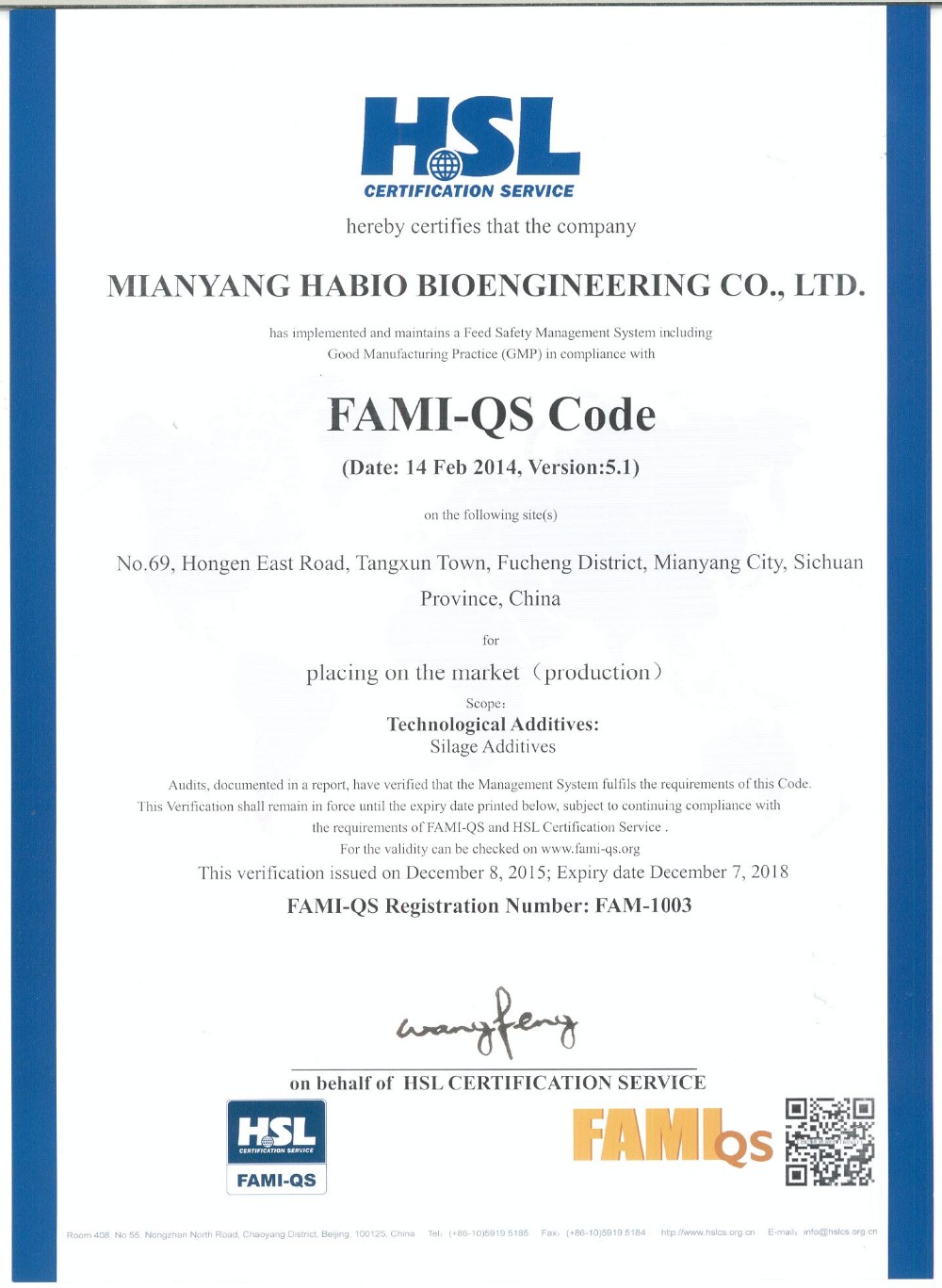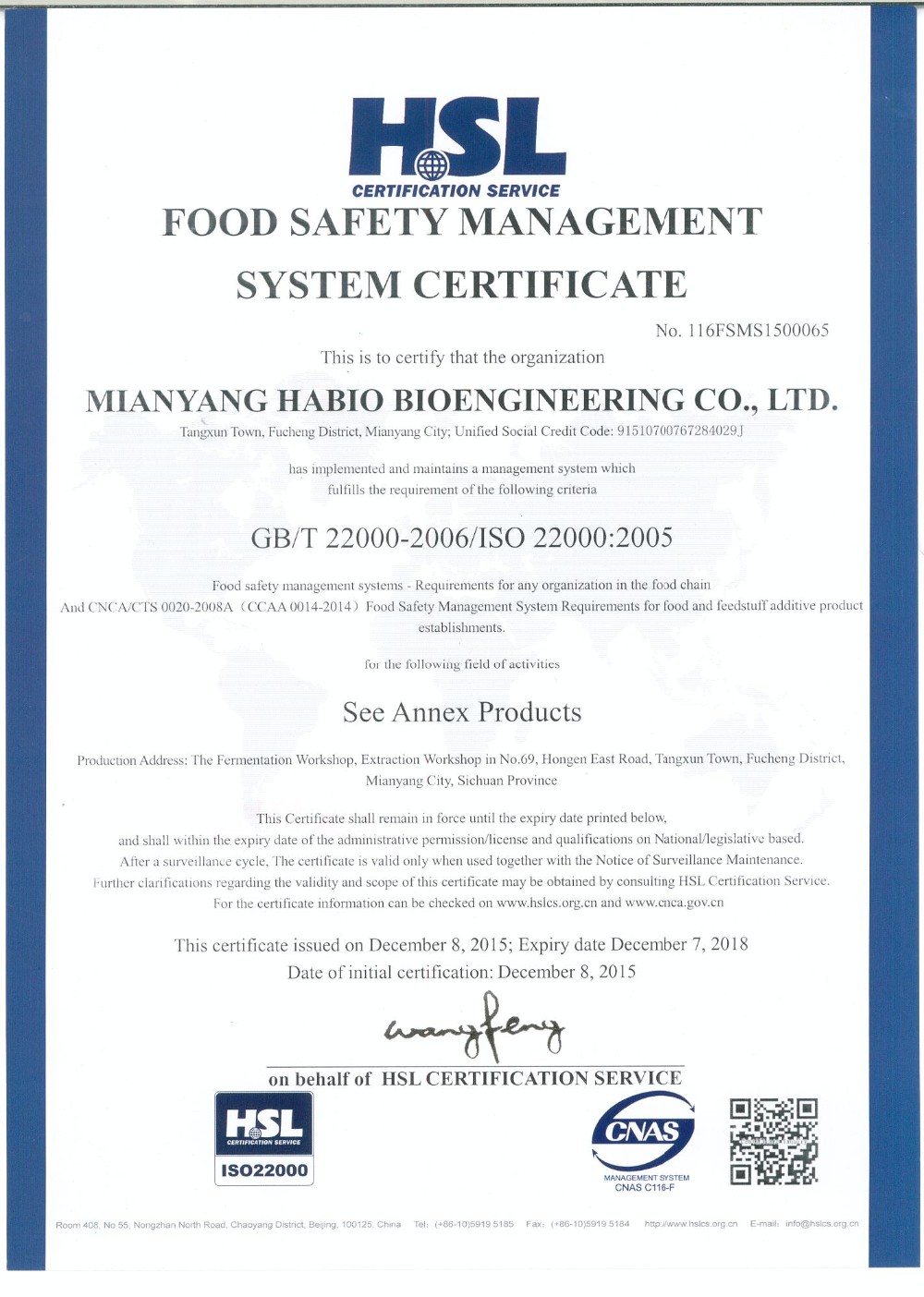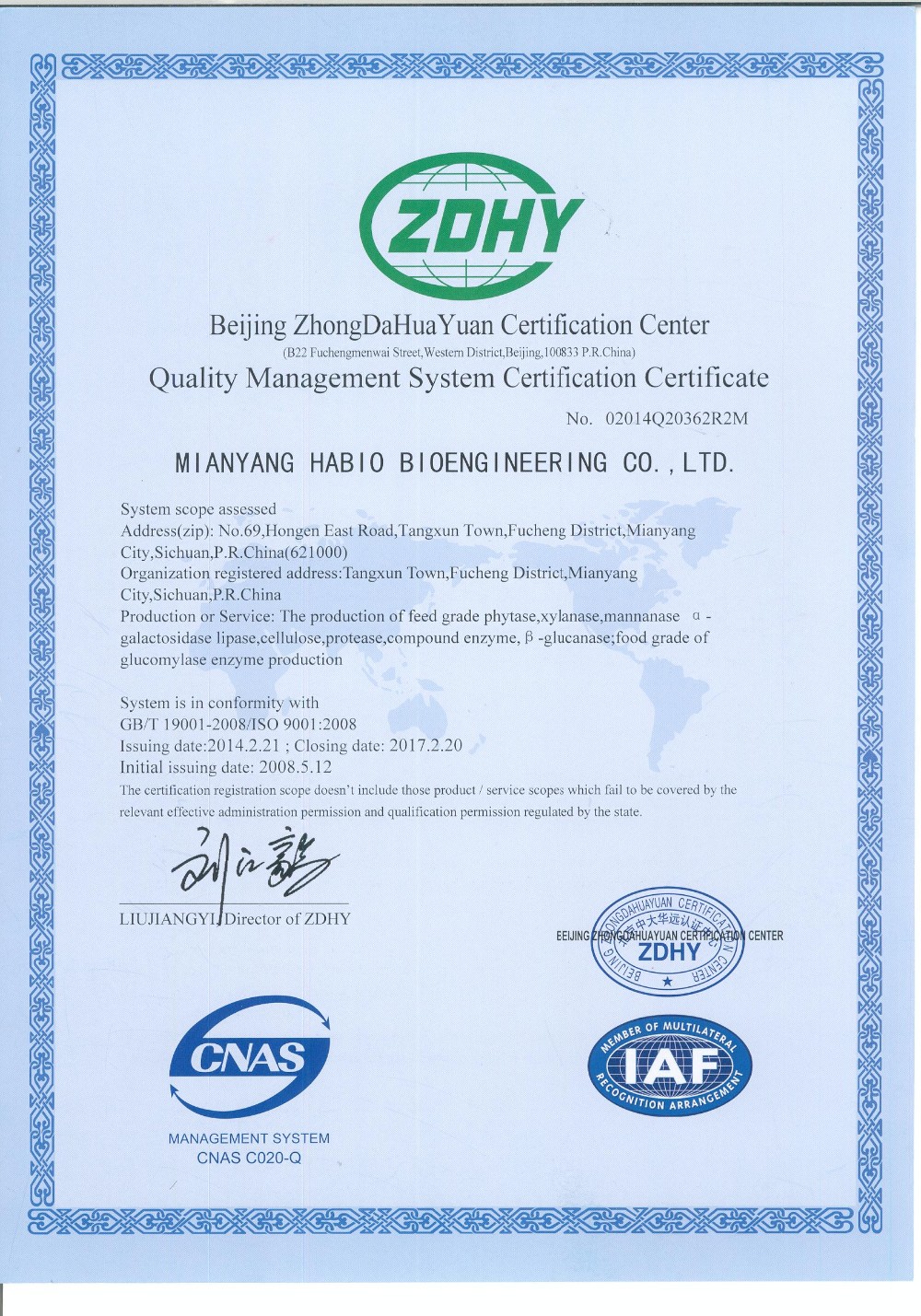 Product Categories : Other Enzymes