Product Description
<
div id="ali-anchor-AliPostDhMb-xyl7e" style="padding-top: 8px;" data-section="AliPostDhMb-xyl7e" data-section-title="Product Description">
Habio Glucoamylase
Habio Glucoamylase is a glucoamylase (amyloglucosidase) enzyme obtained from the controlled fermentation of the fungal organism, Aspergillus niger. The enzyme is widely used in brewery, manufacture of starch, starch sugar, alcohol, gourmet powder, antibiotics, etc.
Habio Glucoamylase provides maximal benefit at pH 4.0 – 4.5 and at the temperature of
58 – 60℃ (136 – 140℉).
Ø The product has a pH range of 3.0-5.5
and a temperature range of 40 – 60℃(104 – 140℉).
Enzyme activity ≥ 200,000 U/Ml
Bulk density ≤ 1.25g/ml
Unit definition: The amount of enzyme needed to hydrolyze 1 mg of starch in one
hour at pH 4.6 at the reaction temperature of 40℃.
Standard: carry out the national code of People's Republic of China QB1805.2-93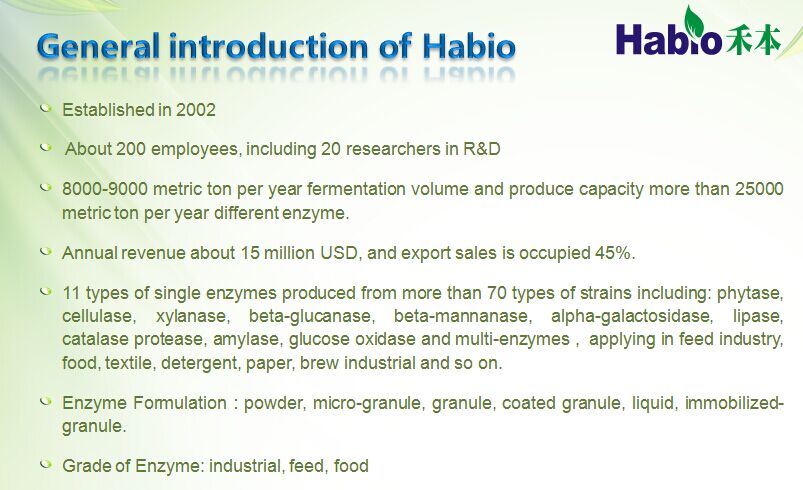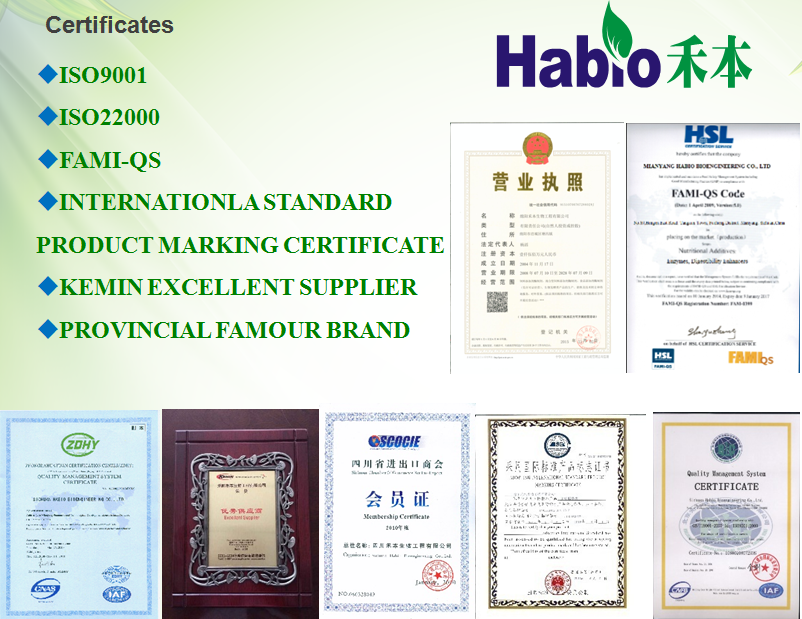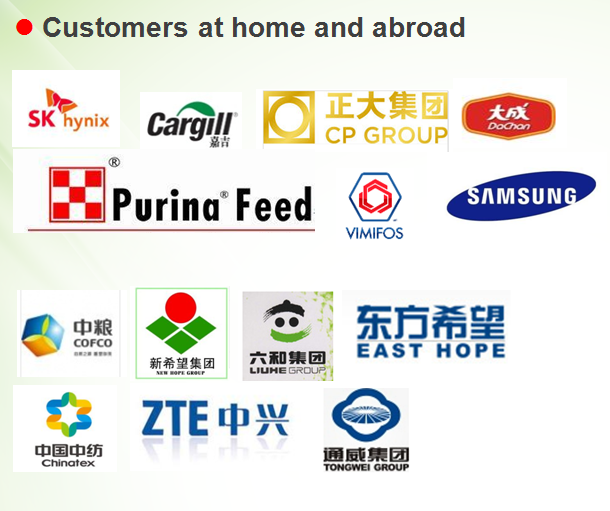 M
ianyang
Habio Bioengineering Co., Ltd
.
                                                  Tangxun Town, Fucheng District, Mianyang, Sichuan, P.R.C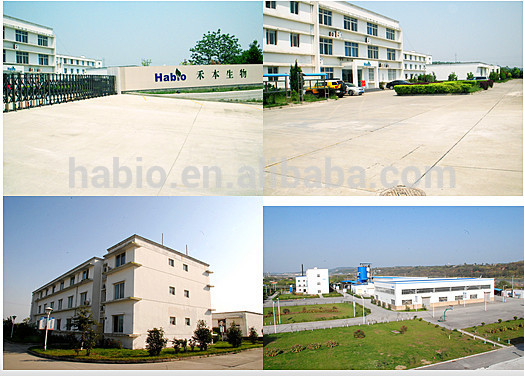 Product Categories : Other Enzymes