Factory supplyment price Glucose Oxidase for food and animal feed
Product Description
<
div id="ali-anchor-AliPostDhMb-wtxiy" style="padding-top: 8px;" data-section="AliPostDhMb-wtxiy" data-section-title="Packaging & Shipping">

M
ianyang
Habio Bioengineering Co., Ltd
.
                                                  Tangxun Town, Fucheng District, Mianyang, Sichuan, P.R.C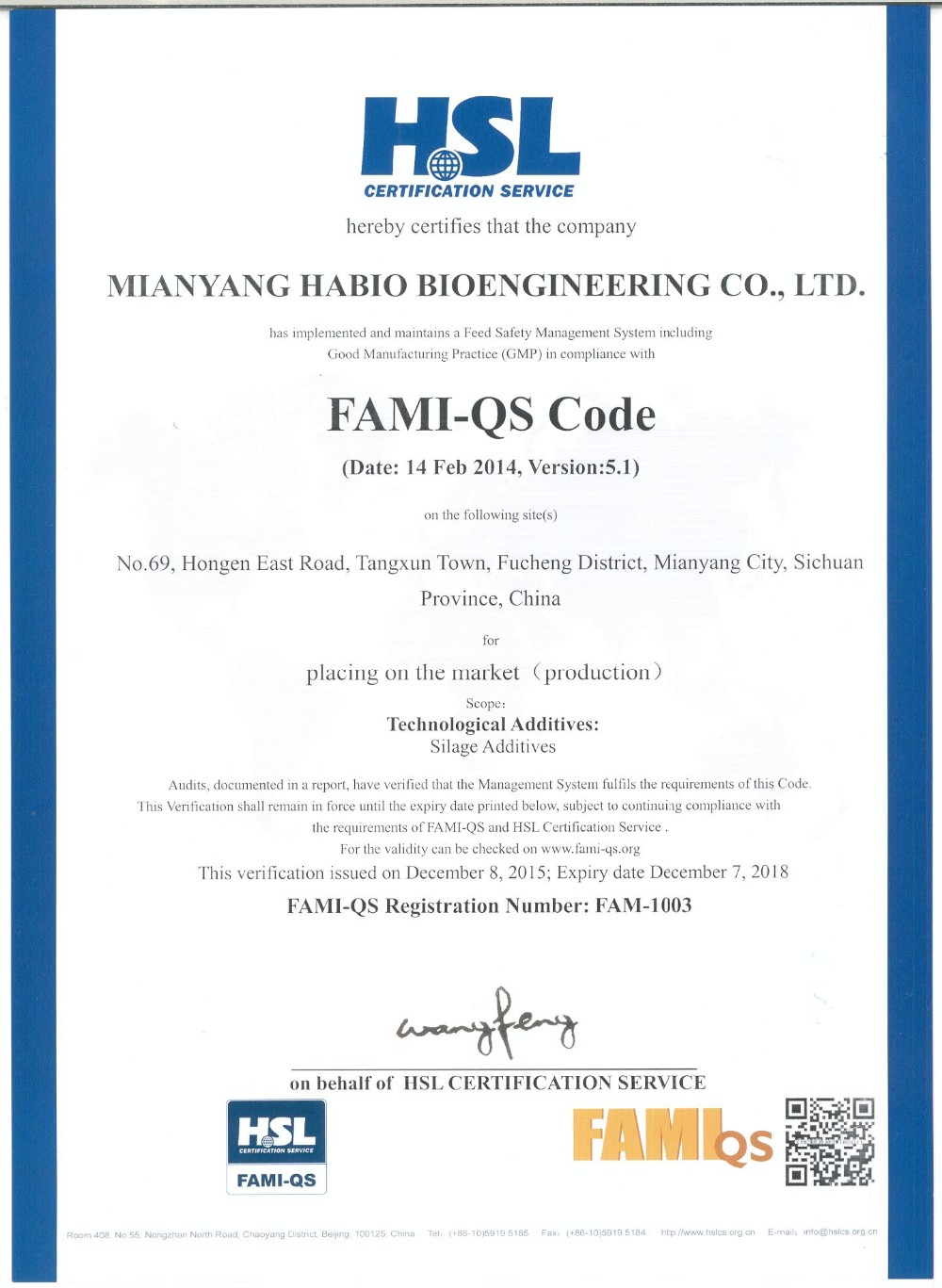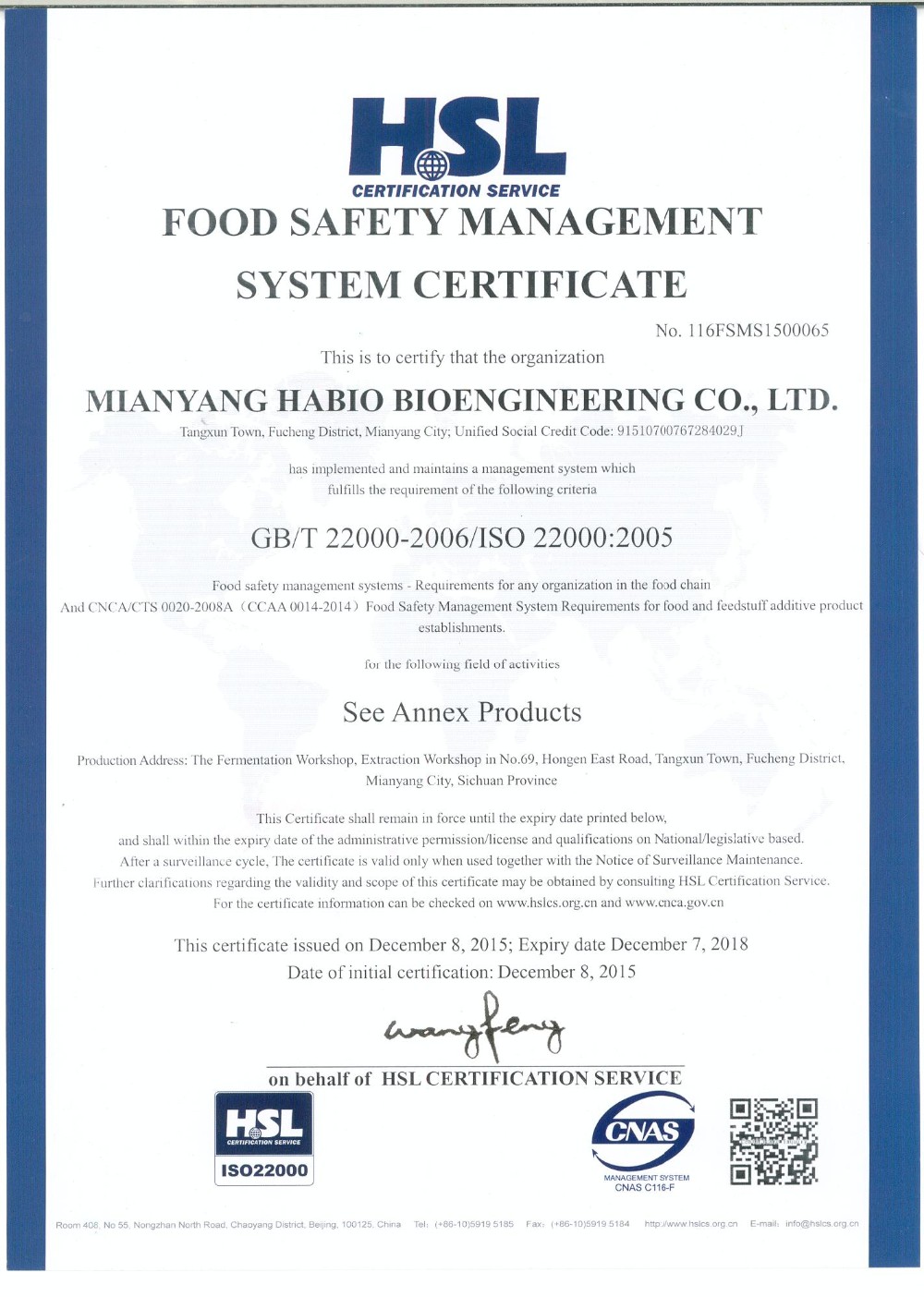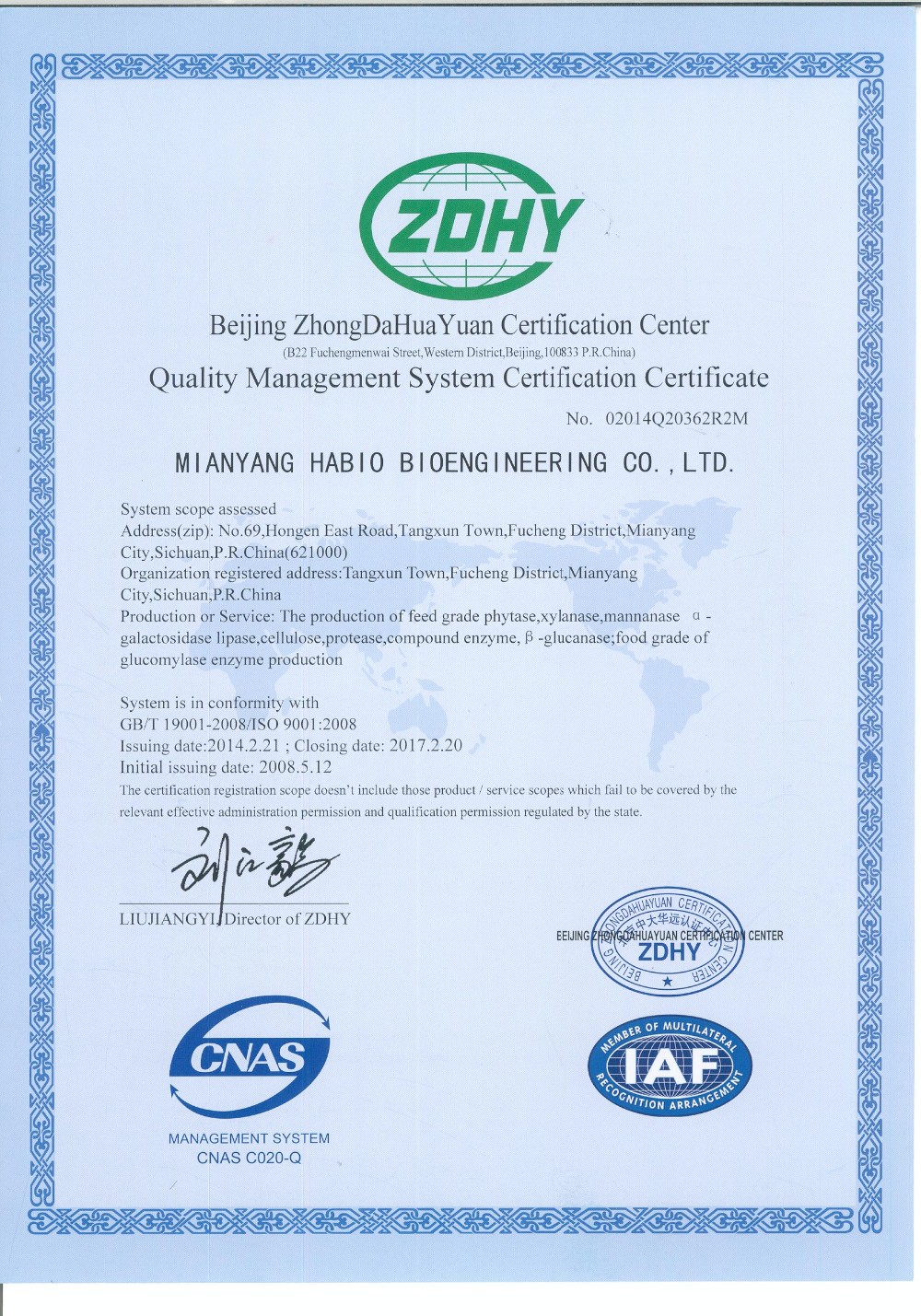 1. The optimum temperature is 20℃-55℃.
2. The optimum pH is 3-8
3. Optimization of bacterial fermentation, advanced liquid deep fermentation and after processing, good stability, convenient for transportation and storage.
 Animal Feed:
1. It can make the anaerobic environment, lowering intestinal pH, promoting the propagation of probiotic bacteria, inhibiting the growth of E. coli, salmonella and other harmful bacteria by making anaerobic condition;
2.    Protecting the intestinal epithelial integrity to inhabit invasion of  ball and the pathogenic bacteria
3.   Removing various "free radicals" in livestock body effectively, protecting the intestinal epithelial integrity, inhabiting invasion of coccidium and pathogen with its function of antioxidant;
4.  Improving animal digestion and absorption of nutrients;
5.   Inhibiting Aspergillus flavus, Rhizopus nigricans, Penicillium and other mould directly, and having a preventive effective for Aflatoxin B1 intoxication.
Food:
1. Dough and gluten strengthening
2. Increase flour stability
3. Improve the quality of bread
| | |
| --- | --- |
| Name | Glucose Oxidase |
| Activity | 1000-10000U/g |
| Type | Powder |
| Usage | Based on actual production formula |
Product Categories : Other Enzymes