Basic Info
Model No.: Powder/Granule/Coated Granule
Product Description
<
p style="text-align: center;">
Habio  Piglet Feed Additive
Piglet specialized compound enzyme is produced by Sichuan Habio Bioengineering Co., Ltd, on the basis of the digestive physiology characteristics, the feed resources and the current formula situation of the piglet. It adopts one-upped genetic engineering strain, advanced liquid submerged fermentation and stabilizing treatment. Habio piglet specialized compound enzyme can improve digestion of feed nutrient and production performance of animal, thus increasing economic benefits.
table 1 Content of Mannan in Conventional Feed Stuff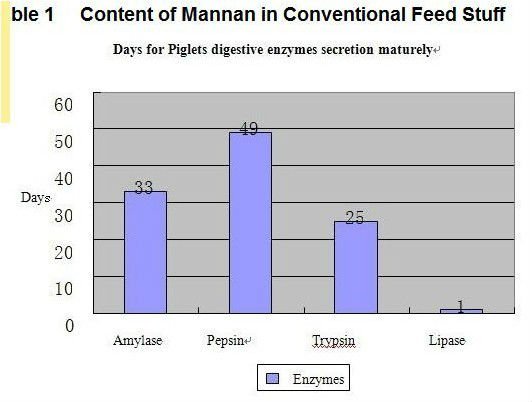 Products Characteristics
1. Pertinence
According to the digestive physiology characteristics of piglet, reasonably match the proportion of different single enzyme, thus enhance the utilization of feed.
2. Broad Enzyme Profile
One of the main enzymes, xylanase, which contains endo-xylanse of high activity and is matched with endogenous digestive enzymes reasonably, is more advantageous to the digestion and absorption of piglet.
3. Advancement
Adopting advanced liquid submerged fermentation and stabilizing treatment with one-upped genetic engineering stain.
4. Stability
Compound enzyme has good stability during transportation and storage, high thermostability after coated processing and a smaller activity loss during pelleting.
Product Functions
1. Degrading non-starch polysaccharides anti-nutritional factors (cellulose, xylan etc.) in feed effectively, thus reducing the chyme viscosity and decreasing the phenomenon of diarrhea.
2. Improving the activity of endogenous enzymes, thus enhancing the digestion and absorption of nutrients in feed.
3. Reducing nutritional diarrhea of piglets, thus eliminating growth retardation.
4. Enhancing the immune function and disease-resistant ability of piglet.
5. Reducing or avoiding digestive organ compensatory hyperplasia, thus reducing maintenance requirements of animal and improving energy value of feed.
Product Types

Application Effect
Experiment
Effects of adding piglet specialized compound enzyme to corn-soybean meal diet on production performance of piglet.
The experimental animals: Choosing 90 weaned piglets of 30 days age, randomly divided into 3 groups, 3 repetitions per group, and 10 piglets for each repetition.
Formal trial period is 28 days.
Control group 1:basal diet group ( corn-soybean meal type) DE: 3100kcal/kg
Control group 2:the energy value decreases 50kcal/kg on the basis of control group 1, DE: 3050kcal/kg
Experimental group: control group 2+100g/T piglet specialized compound enzyme
Adding piglet specialized compound enzyme could increase daily gain, improve feed / gain and reduce diarrhea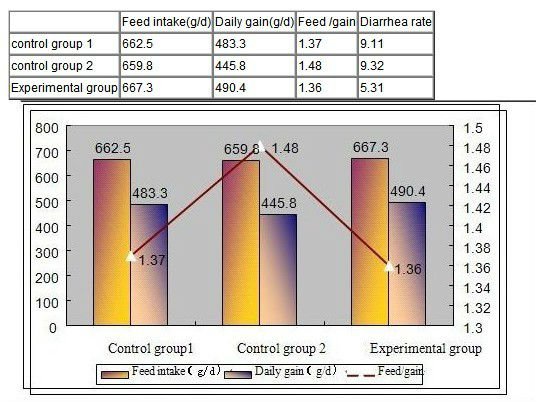 Packaging and storage
Sealed in paper compound bag; 25kg/bag or 20kg/barrel;
The original packaging, 25 °C below, can be stored under sealed conditions for 12 months;
Storage should be avoided in the sun, rain, high temperature, and high humidity.
Welcome to contact  us in case of any need of product details or personal-service.
For more information,we sincerely invite you to visit our wedsite: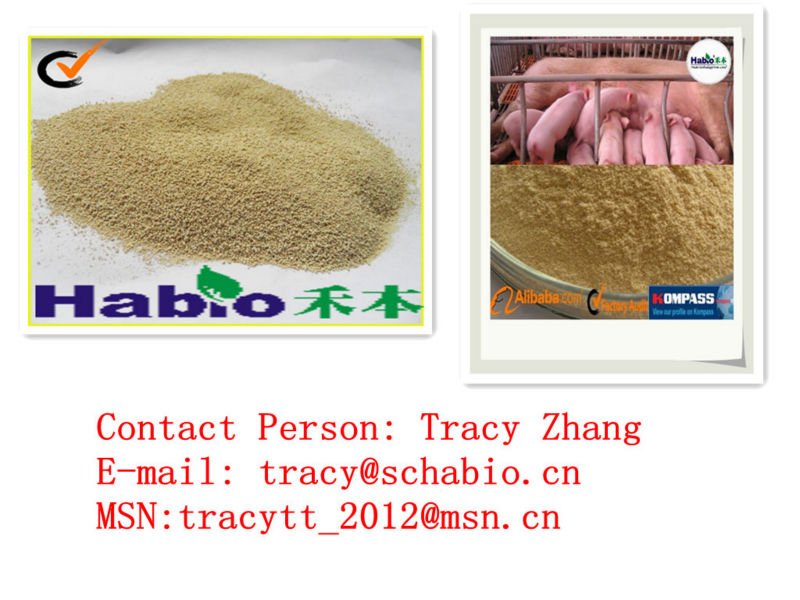 Product Categories : Feed Aplication > Piglet Specialized Multi-Enzyme