Food Additives, Fat Detergent, Habio Lipase with Wide pH Range and Temperature Range
Basic Info
Model No.: Food Grade Lipase
Product Description
<
p style="text-align: center; line-height: 18px; font-family: Arial,Helvetica; word-wrap: break-word; color: #333333; vertical-align: baseline; border: 0px;">
Habio Lipase with Wide pH Range and Temperature Range
Habio Lipase Description
Habio lipase is developed by Habio Bioengineering Co., Ltd with modern genetic engineering, microbe fermentation and advanced post-process technology, which can catalyze lipids hydrolyzation, esterification, and transesterification. Habio lipase has many advantages including efficient reaction, working on mild conditions, and no poisonous or any other side effects. It can be widely used as food, tonnages, or detergent additive, or in paper deinking, biodiesel industry, etc.
Definition of Lipase Activity
One unit (U) of lipase is defined as the quantity of enzyme, which liberates 1μmol of titratable fatty acid from olive oilat 40℃ and pH7.5 in 1min
Characteristics of Habio Lipase
1. A wide temperature range of activity; excellent thermostability; High enzyme activity at 30°C-70°C.
2. A wide pH range of activity. High enzyme activity under pH 2.5 to 11.5 helps to play a better role in different lines.
3. Top liquid submerged fermentation with chosen genetic engineering bacteria as material makes high stability and efficiency.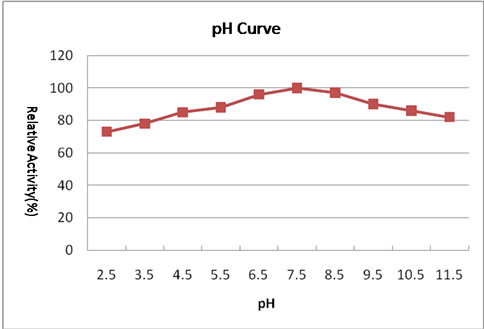 Graph1  Lipase pH Curve
wide range of pH, higher activity under pH range from 3 to 11, have better function in animal digestive tract.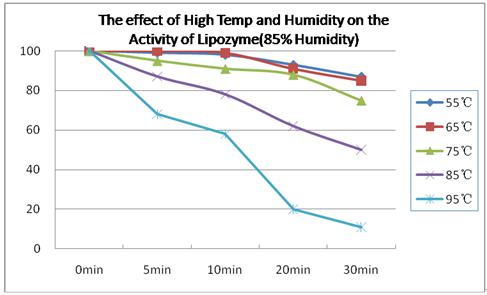 Graph2  Influences of high temperature and high humidity to Lipase
broad range of temperature and activity, excellent thermostability, more than 85% activity residual rate after 85℃ pelleting process.
Habio Lipase Functions
1. Flour improving agent:
Habio lipase has satisfactory emulsifiability
2. Tanning industry:
Habio lipase can catalyze lipids in leather hydrolyzation, decrease the using amount of chemical materials and environmental pollution. It can be used in conjunction with protease according to different process requirement.
3. Other industries:
It also can be used in dairy food, liquor flavor enhancers, producing lipids into fatty acid and glycerine, petrochemical engineering, cleaning medical equipment, washing greasy dirt, deinking waste paper, etc. to meet different processing.
Specifications of Habio Lipase
Name

Lipase

Activity

5000 - 100000U/g (GBT 23535-2009)

     Usage

Flour process: 3-5ppm for steamed buns and noodle flour, 10-20ppm for bread flour (1-2g/100kg for flour), 0.3-0.5% for flour improver.

Tanning: used in conjunction with protease, and lipase should be 10% generally of total enzyme amount.

Other industries: used properly based on working conditions.
Notes:Can be customized according to customer specifications for different activity.
Package of Habio Lipase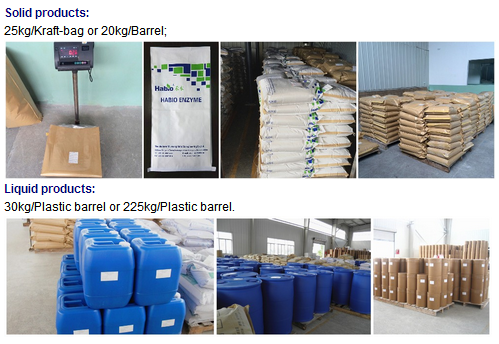 Store in original package under sealed, room temperature condition for 12 months to solid form, and 6 months to liquid form (less than 25 ℃).
Avoid to be exposed to the sun, rain, high temperature and high humidity.
Habio Factory Certificate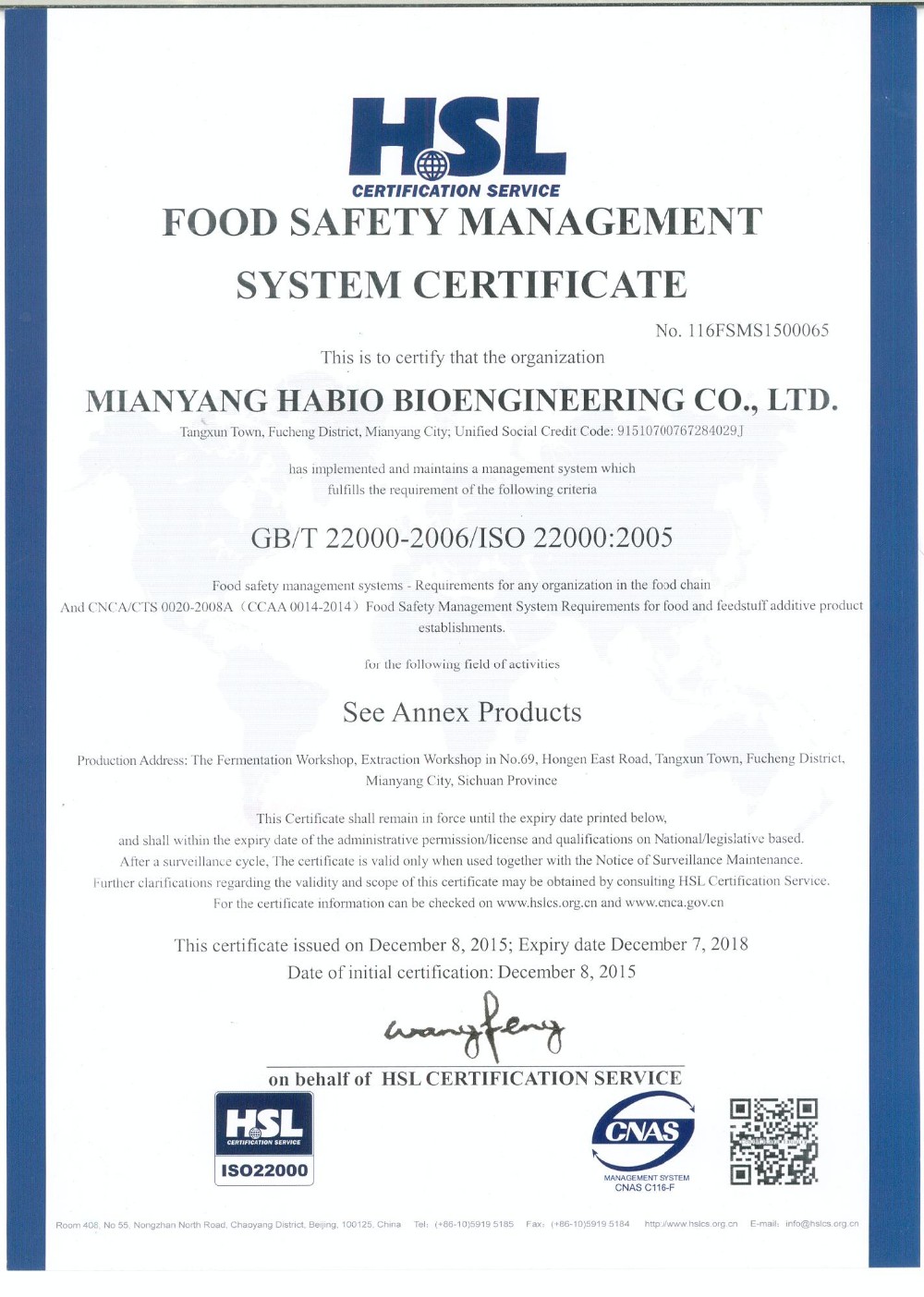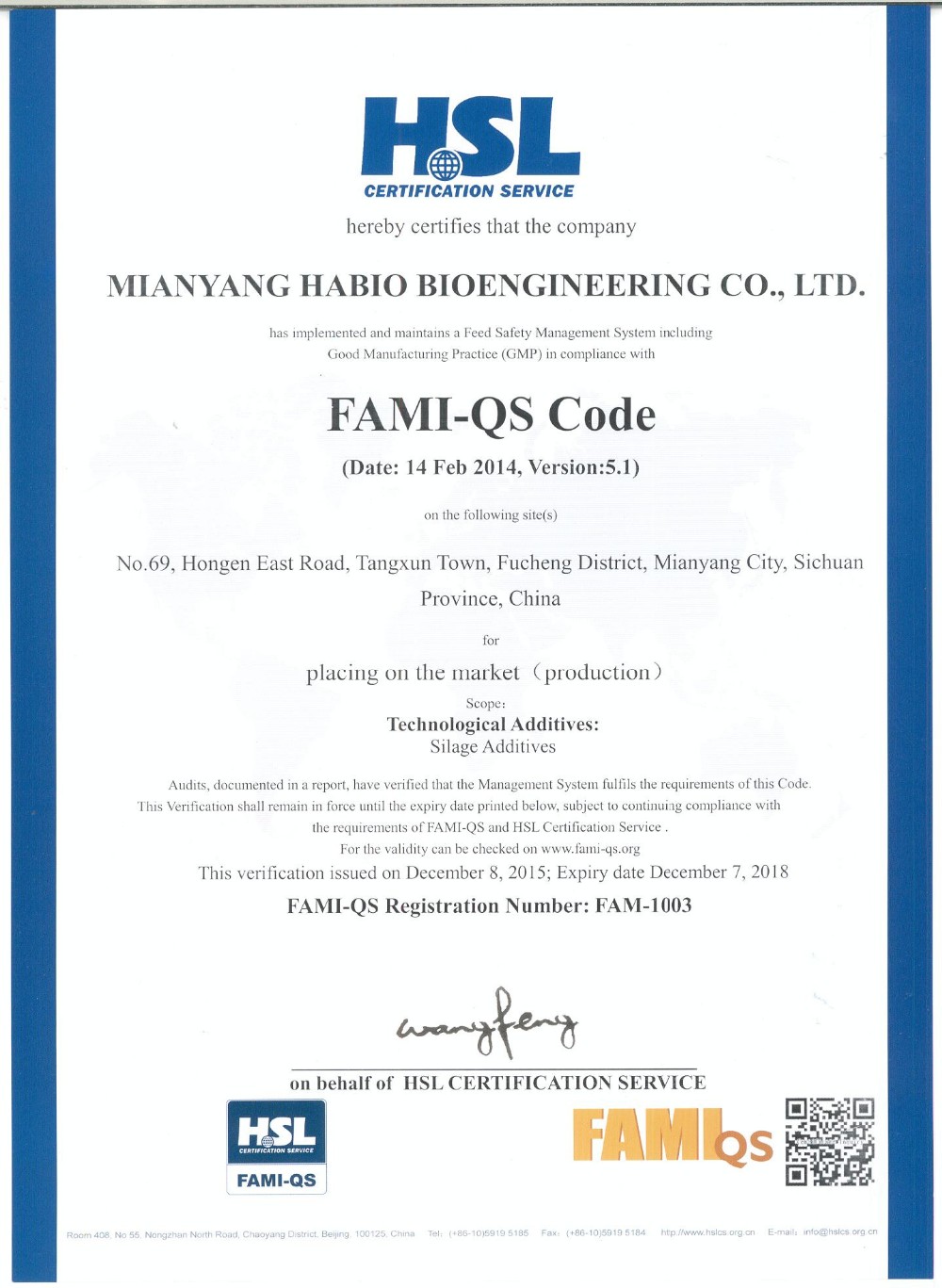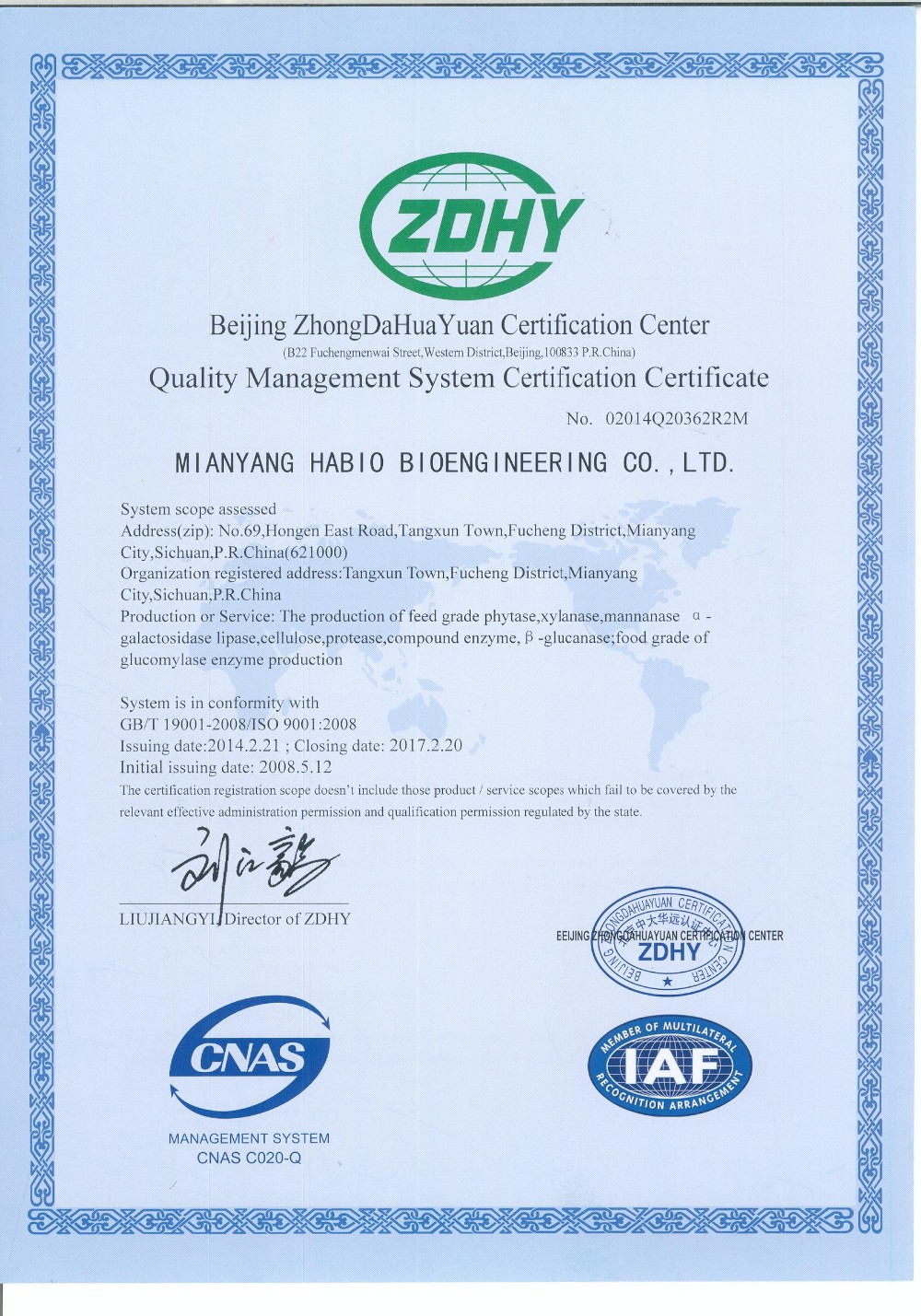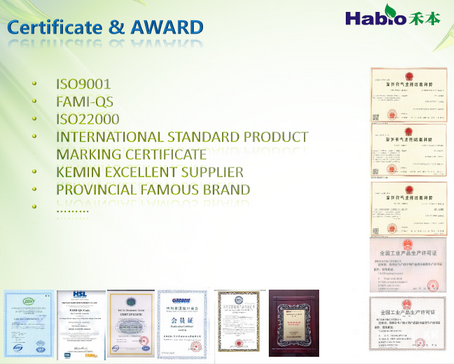 Habio Manufacture Site
* Habio, means ' Happy Biology '.
* Estabilished in 2002 and locating in Mianyang, Sichuan Province, China.
* More than 10 international and national patents and multiple national research projects.
* 15,000 Metric ton per year fermentation capability.
* 8 types of single enzyme produced from more than 15 types of strain, including Phytase, Cellulase, Xylanase, Beta-Mannanase, Beta-glucanase, Alpha-galactosidase, Lipase, Catalase and Multi-Enzymes. Applying in Feed, food, detergent, papaer and fermentation field.
* Marketing in more than 30 countries and areas in Asia, American and Europe.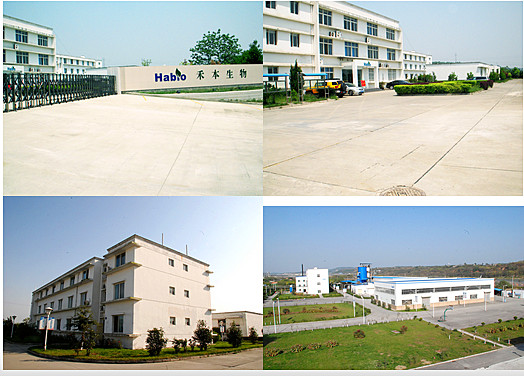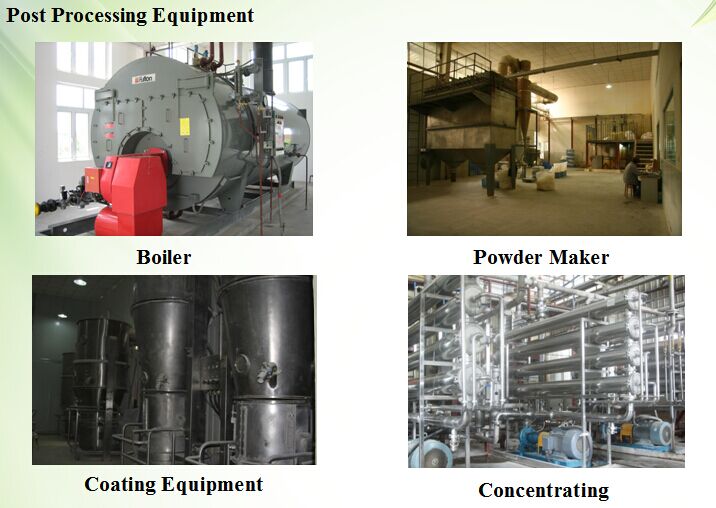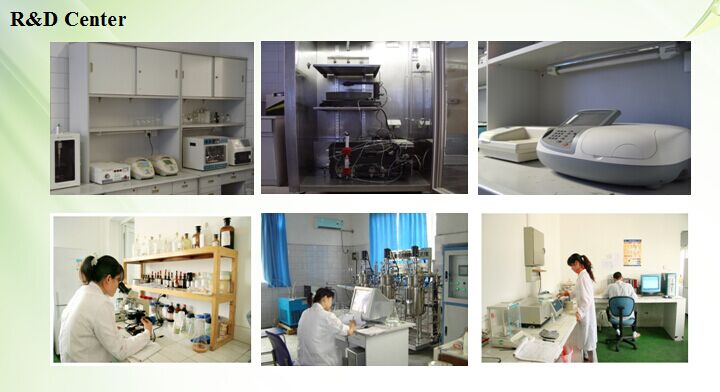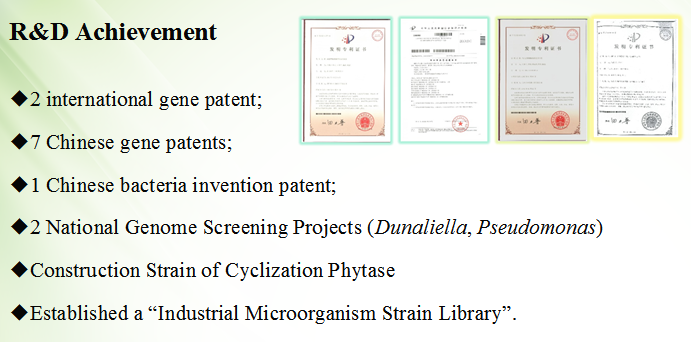 Technical Service for Habio Lipase
Supply Lipase formula, activity test and other technical service related to the product to ensure high efficiency.
Product Categories : Superior Lipase