Habio Lipozyme, China Direct Food Grade Lipase Supplement
Basic Info
Model No.: Food Grade Lipase Enzyme
Product Description
<
p style="border: 0px; line-height: 18px; font-family: Arial,Helvetica; vertical-align: baseline; word-wrap: break-word; color: #333333; text-align: center;">
Habio Direct Food Grade Lipase Supplement
Habio liapse is developed by Sichuan Habio Bio-engineering Co., Ltd. It can catalyze lipids hydrolyzation, esterification, and transesterification, and reducing the cost of Feed formulas. Widely used in food, leather, detergent additive, paper deinking,etc.
Definition of Lipase Activity
One unit (U) of lipase is defined as the quantity of enzyme, which liberates 1μmol of titratable fatty acid from olive oilat 40℃ and pH7.5 in 1min
Characteristics of Habio Lipase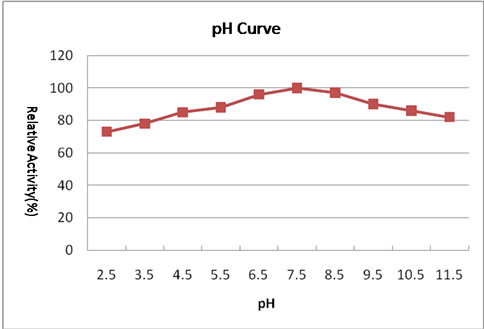 Graph1  Lipase pH Curve
wide range of pH, higher activity under pH range from 3 to 11, have better function in animal digestive tract.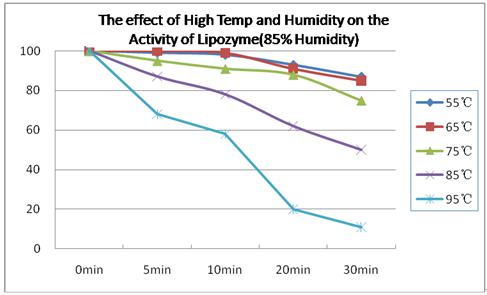 Graph2  Influences of high temperature and high humidity to Lipase
broad range of temperature and activity, excellent thermostability, more than 85% activity residual rate after 85℃ pelleting process.
Specifications of Habio Lipase
| | |
| --- | --- |
| Name | Lipase |
| Activity | 10000U/g (GBT 23535-2009) |
| Usage | Applicable to weanling piglet, piglet, poultry, aquatic livestock and ruminant etc. Recommended additive amount: 200g/t in complete feed. |
 Notes:Can be customized according to customer specifications for different activity.
Habio Lipase Usage
1,Direct adding:Add 200g Lipase per metric ton into complete feed directly on the basis of original formula.
2,Formulation method:Change the content of raw materials and reduce the metabolic energy (50Kcal) of formula, then add 200g Lipase, thus reduce the formula cost while equaling with or exceeding the feed effect of the original formula.
Package of Habio Lipase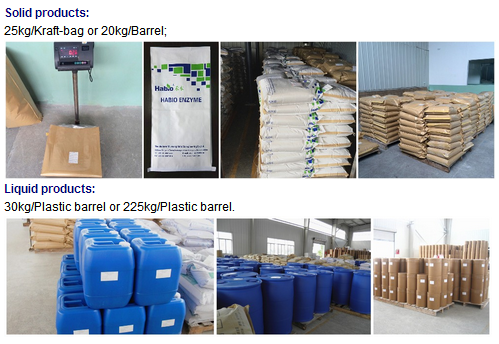 Store in original package under sealed, room temperature condition for 12 months to solid form, and 6 months to liquid form (less than 25 ℃).
Avoid to be exposed to the sun, rain, high temperature and high humidity.
Habio Factory Certificate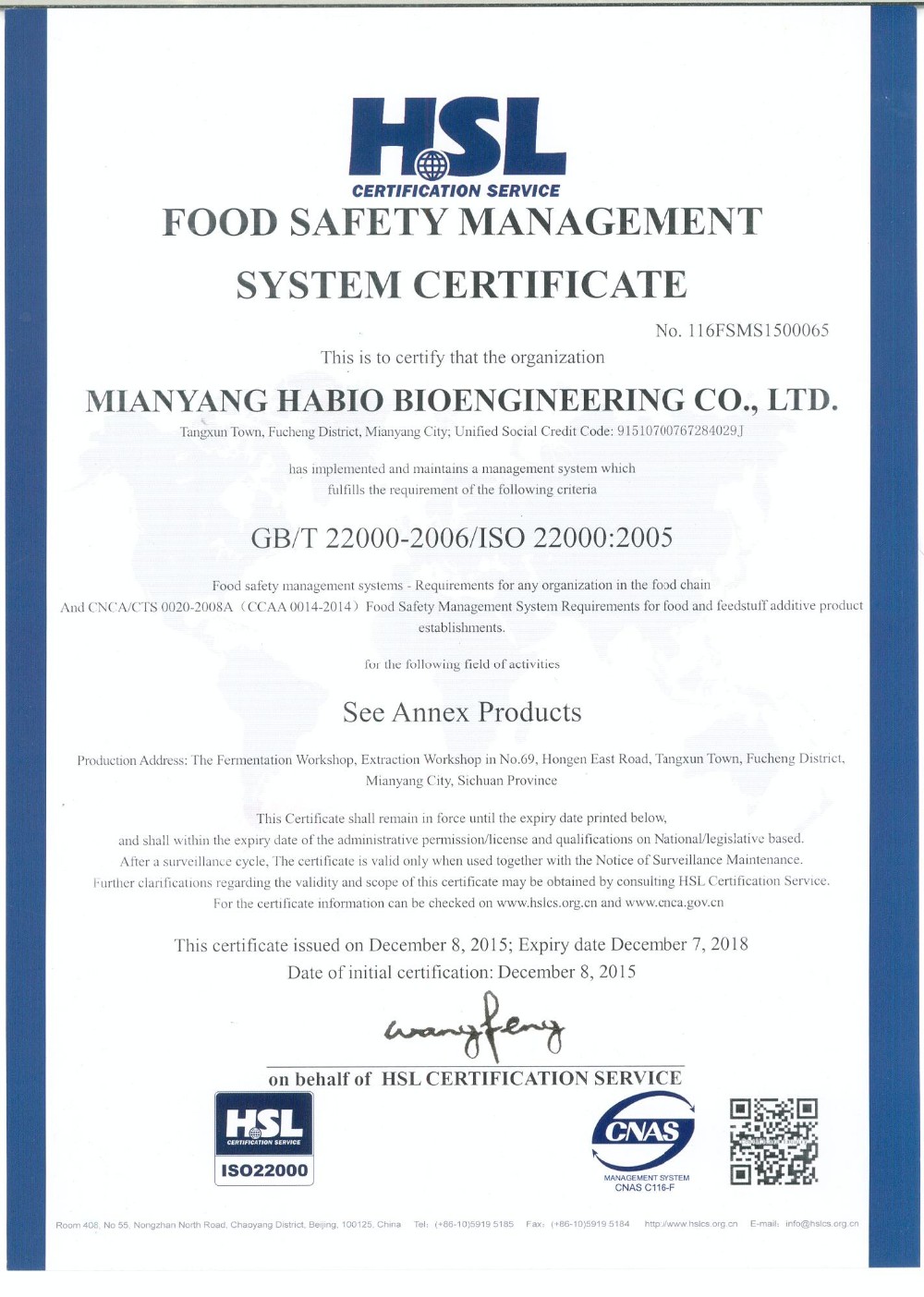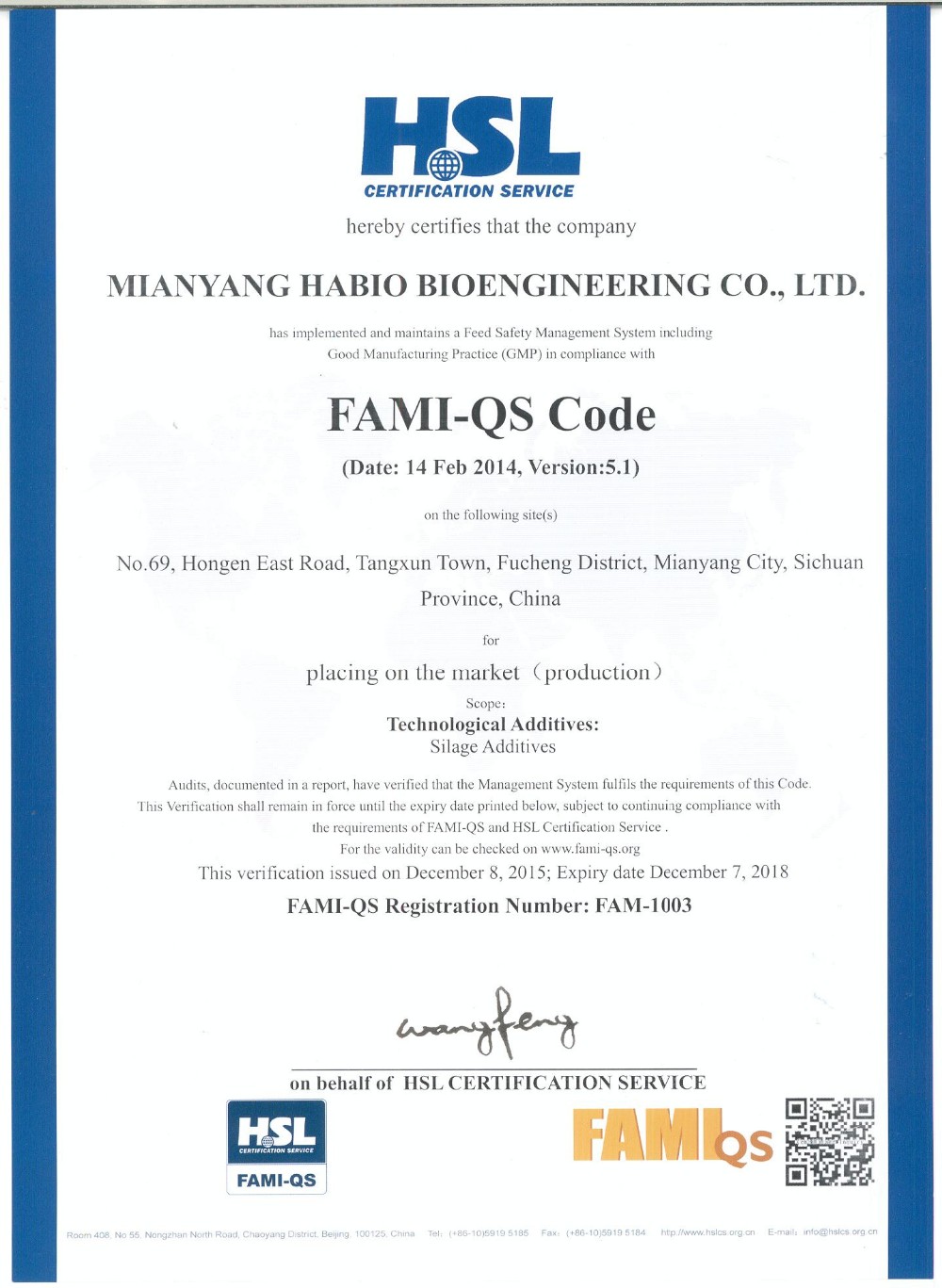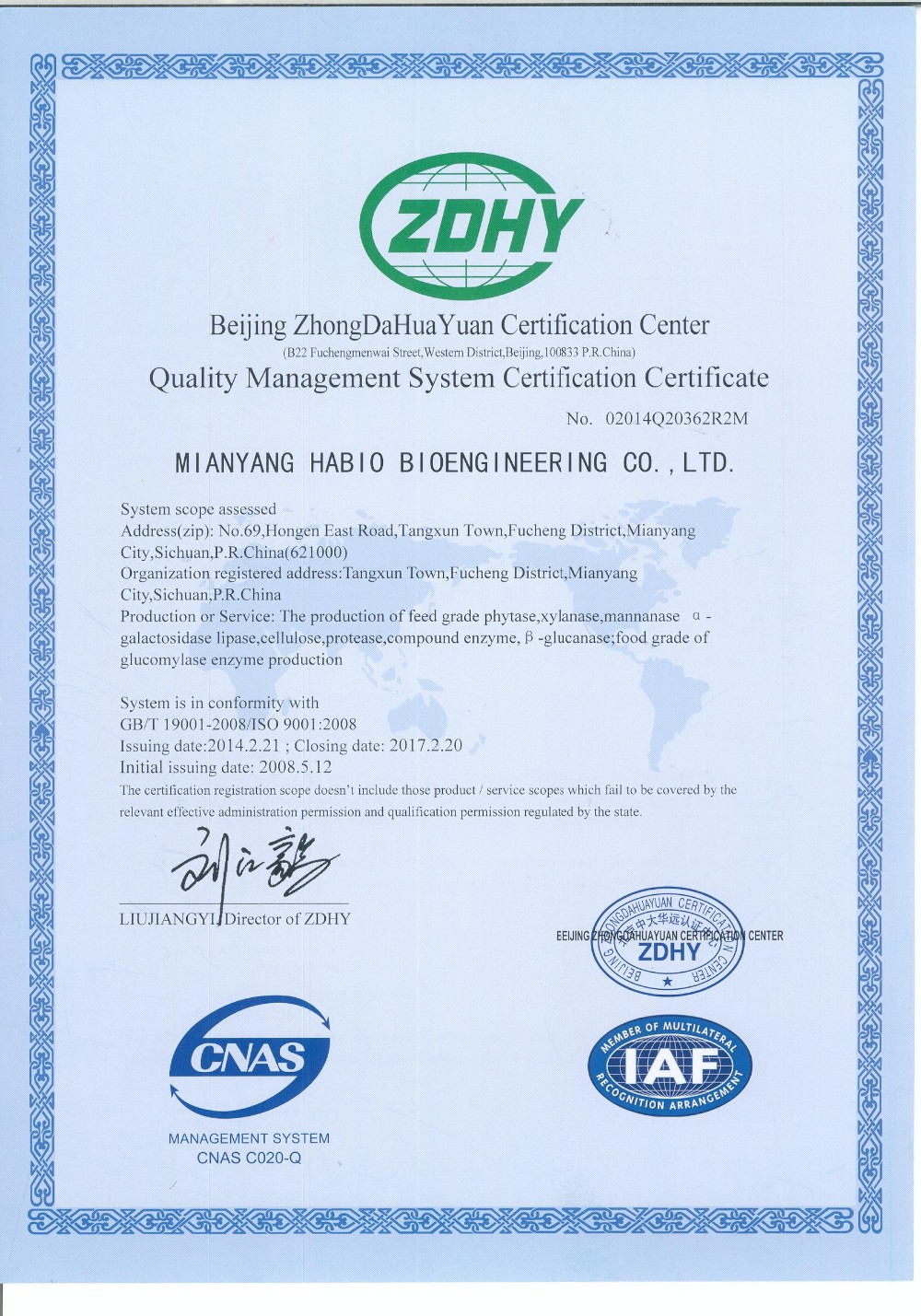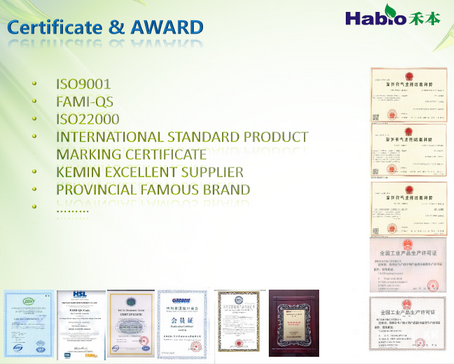 * Habio, means ' Happy Biology '.
* Estabilished in 2002 and locating in Mianyang, Sichuan Province, China.
* More than 10 international and national patents and multiple national research projects.
* 15,000 Metric ton per year fermentation capability.
* 8 types of single enzyme produced from more than 15 types of strain, including Phytase, Cellulase, Xylanase, Beta-Mannanase, Beta-glucanase, Alpha-galactosidase, Lipase, Catalase and Multi-Enzymes. Applying in feed, food, detergent, papaer and fermentation field.
* Marketing in more than 30 countries and areas in Asia, American and Europe.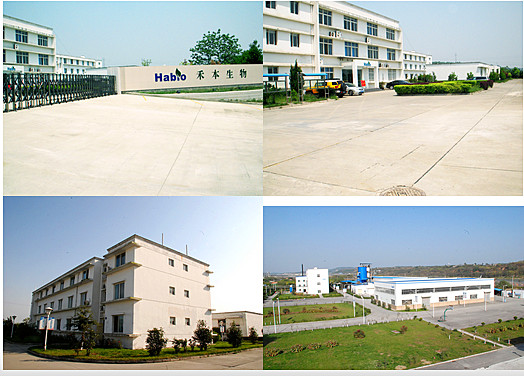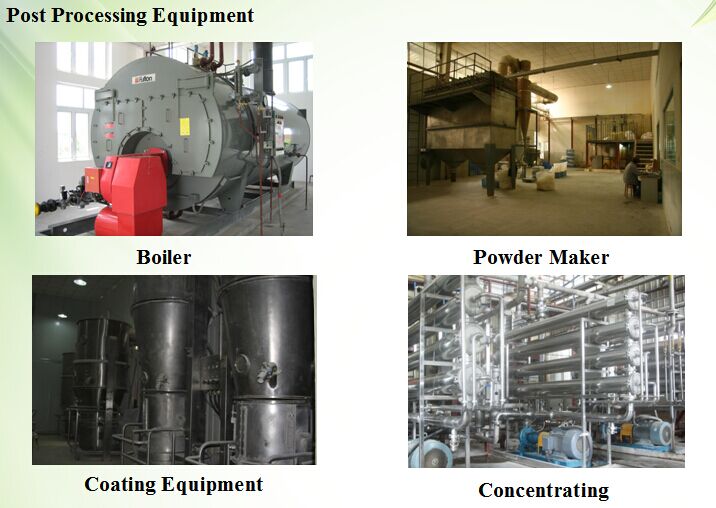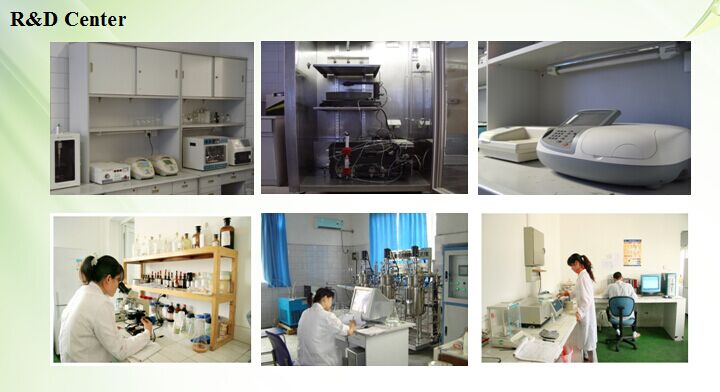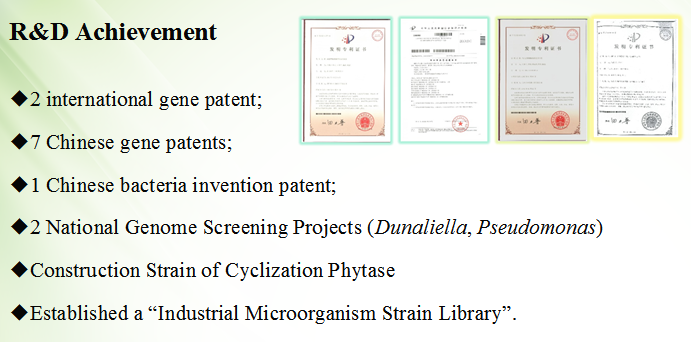 Technical Service for Habio Lipase
Supply Lipase formula, activity test and other technical service related to the product to ensure high efficiency.
Product Categories : Superior Lipase