Product Description
<
p align="center">
Habio Coated Phytase
Mechanism
Thermotolerant Mechanism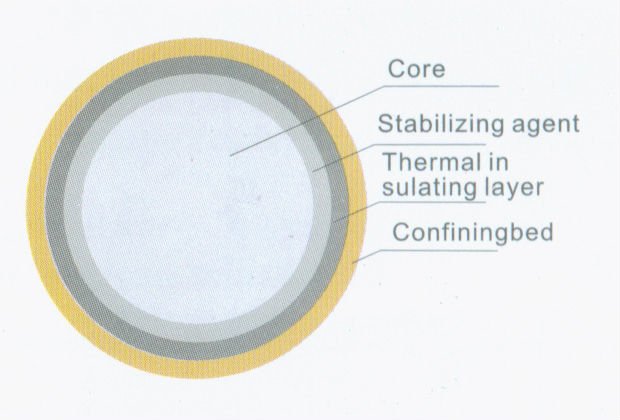 Microstructure of Coated Phytase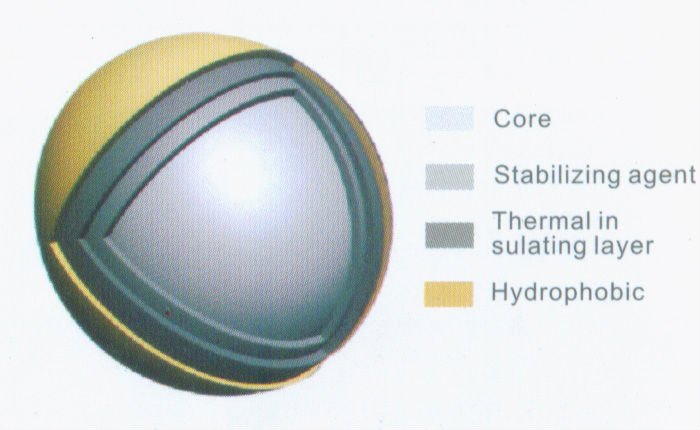 Characteristics
Sterilization, purification and concentration of the fermentation liquid were strictly applied.
Use special equipment to make granule.
Use customized special medical coating equipment to.
Experiment
Trial 1 Stability of Habio Phytase (coated and normal granule) in premix Feed and complete feed
Trial Design
Adding Habio phytase 5000U/g CG and 5000U/g G into specially made complete feed for swine which does not have DCP (Feed 1 and Feed 2). The experiment lasts for 6 months. The result of remaining enzyme activity is showed in figure 9 and figure 10.
 Figure 9 Stability of Habio Phytase in premix feed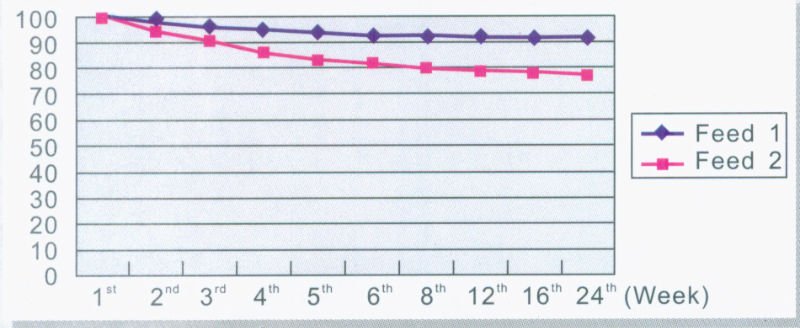 Figure 10 Stability of Habio Phytase in complete feed

Trial 2 Stability experimentation of thermostable (coated) Phytase for the feed pelleting process
Trial purpose
Effect of different pellet temperature of thermostable (coated) phytase.
Figure 11 Simulative Pelleting Experiment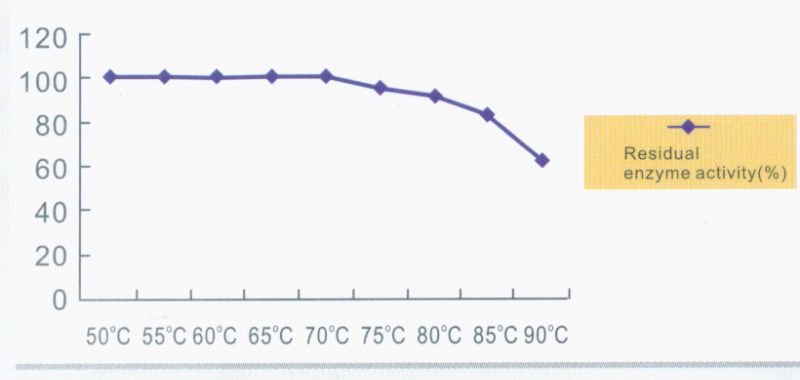 Trial 3 Comparison of Different Brand's Phytase
Trial Purpose
Comparing Habio thermstable phytase activity with other brand's phytase after pelleting
Table 6 Trial Design
Trial Location

Feed Types

Phytase Brands

Granule Size (mm)

Pelleting Temp. (°C)

XX well-known

feed company

 

Normail

Feed

A

Habio

Coated Phytase

B

Foreign

Coated Phytase

C

Domestic

Coated

Phytase

 

3

 

80-85

 
 
 
 
 
 
 
Figure 12 Remaining Enzyme Activity Contrast of Different Brands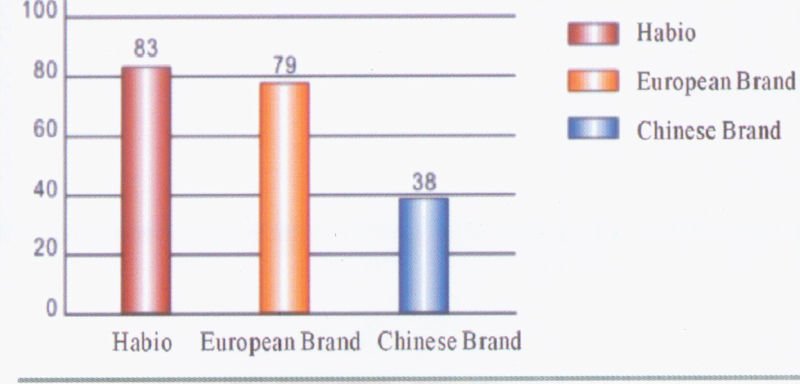 Figure 13 Stability of Habio phytase (coated) after pelleting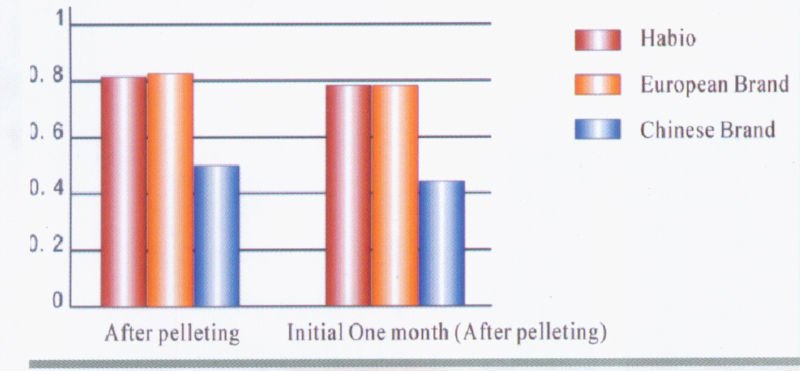 Trial 4 Coated phytase replace calcium hydrogen phosphate used in the broiler feed
Trial purpose
The purpose of this study is to compare the performances with different coated phytase brands, and get more information of its utility date on the broiler. The trial location is Nongyou Poultry Institute of Sichuan.
Trial Design and Animal Materials
In this experiment 600 local broilers were allotted randomly to the 5 treatments. There were 3 replicates per treatment, 40 broilers per replicates. The experiment begins on September 5th and ends on October 9th, 2006.
Table 7 Trial Design
| | | | | |
| --- | --- | --- | --- | --- |
| Treatment 1 | Treatment 2 | Treatment 3 | Treatment 4 | Treatment 5 |
| Control group normal level of phosphorous | Reduced 0.1% available phosphorous based on treatment 1 | Treatment 2 + 0.01% Habio coated phytase | Treatment 2 + 0.01% domestic coated phytase | Treatment 2 + 0.01% foreign coated phytase |
Trial Result
Table 8 Trial Result
Treatment

Index

Treatment 1

Treatment 2

Treatment 3

Treatment 4

Treatment 5

ADFI1-35d(g/bird)

1525.67b

1360.14a

1529.48b

1499.66ab

1537.94b

ADG1-35d(g/bird)

603.33ab

513.34a

603.28ab

586.71ab

606.72b

F/G1-35d

2.53a

2.65b

2.54a

2.56a

2.54a
Note: Values with different small letters in same row are significantly different at 0.05 levels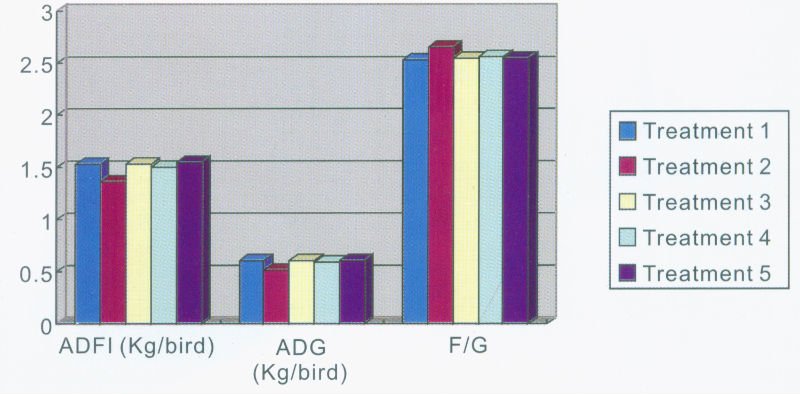 Figure 14 Trial Result
The trial explains that reducing the quantity of calcium hydrogen phosphate, add Habio coated phytase in the low phosphorus feed, broiler's weight will gain more, feed intake will increase and F/G will be back to the normal level (positive control level) (P›0.05).
Product Categories : Ungrouped